Learn More About JSU's Expanding Study Abroad Program This Week
09/23/2018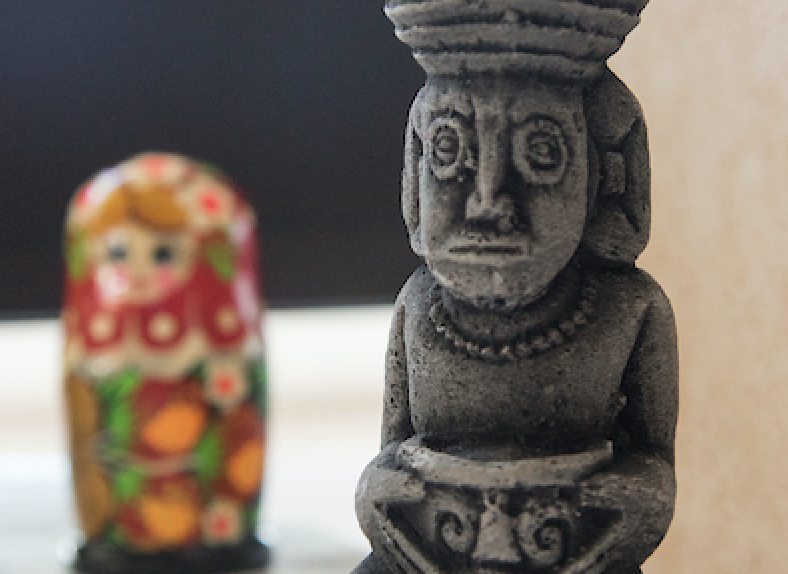 The purpose of a university education is to find yourself, which means more than simply finding a satisfying career or field of study. It can also mean expanding your horizons, taking chances, stepping outside of your social comfort area. It can literally mean discovering a whole new world and culture that will open paths of experience never before imagined from this small corner of Alabama.
That's what JSU's Study Abroad program promises – a journey of self-discovery in a foreign land. But all too often students talk themselves out of becoming students of the world. They worry about the cost, or missing out on school credit, or simply fear of the unknown. But dispelling such misconceptions is the purpose of JSU Study Abroad's upcoming Information Week, explained Jason Mallet, program coordinator. 
"I think a lot of students have the wrong idea of what it takes to study abroad and, because of that, they sort of dismiss it," said Mallet." 
Information Week will consist of four sessions, each taking place in the basement of the International House at 2 p.m. as follows: 
Monday, Sept. 24: Faculty-online presentation, 3 p.m., Self Hall, Room 208 
Tuesday, Sept. 25: US State Department programs
Wednesday, Sept. 26: JSU exchange programs to Korea and Japan
Thursday, Sept. 27: Upcoming summer trip to Scotland and England
Friday, Sept. 28: Upcoming summer trip to India 
"One of the main things I want to address in the first session is the cost," Mallet said. "Students don't realize that there are scholarships available to study abroad, and there is also a discount for most, not all, study abroad programs of up to 50 percent, so it's really not as expensive as some might think."
There will also be a faculty-only presentation Monday during which Mallet will detail the Study Abroad programs and JSU's recent membership in the Cooperative Center for Study Abroad (CCSA), a consortium of US colleges and universities, which jointly offers study abroad programs in English-speaking regions. The faculty-only meeting will be held at 3 p.m. in Self Hall, Room 208. Jerry Barnaby from CCSA will serve as guest speaker.
Mallet said the success of the Study Abroad program is based on participation. The more students who are willing to travel, the more programs and opportunities that will become available. One of the main changes that Mallet has been trying to promote is the Study Abroad office, which is now a part of International Programs. Prior to this change, individual faculty were responsible for coordinating potential trips and studying opportunities. 
"Now it's more visible and coordinated," Mallet said. "We are making it more available to all students."
The chance to study abroad is something that every student should experience for reasons both practical and personal.
"It looks great on a resume after graduation, especially if you studied another language," Mallet said. "But more than that, it really helps you grow as a person. Anyone who has studied abroad has come back changed, a better person because of it."
Information Week is free and open to all students.