JSU Honored in DC as a Green Ribbon School
09/23/2018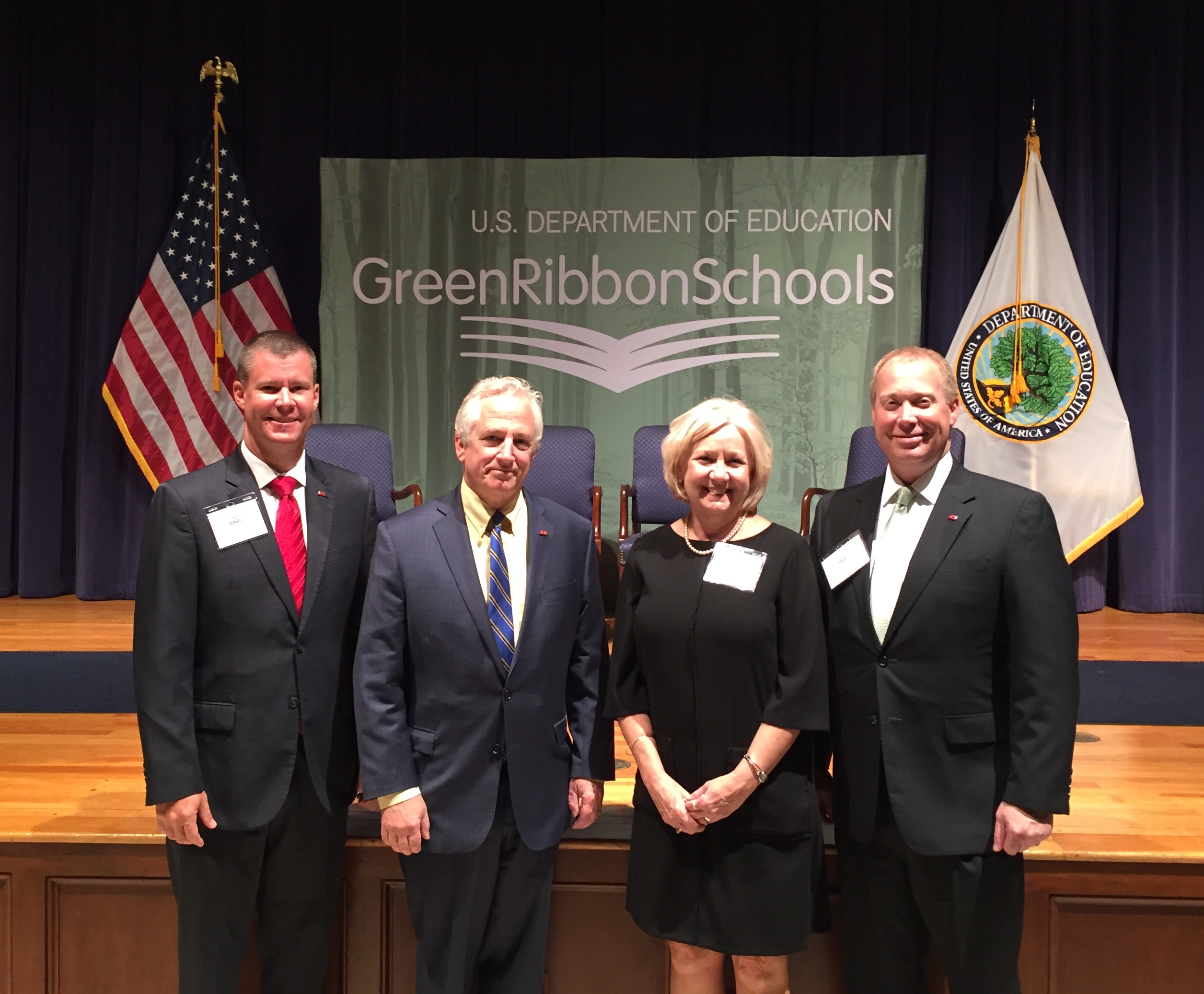 JSU is one of three Alabama educational institutions and the only university in the state honored as a Green Ribbon School by the US Department of Education last week in Washington, DC. 
Forty-six schools, six school districts and six universities across the US were honored for their innovative efforts to reduce environmental impact and costs, promote better health and ensure effective environmental education. JSU was honored with a Postsecondary Sustainability Award. Additional Alabama honorees were Legacy Elementary School in Madison, Ala. and Woodland Forrest Elementary School in Tuscaloosa, Ala. 
In additional to JSU, other university honorees included Georgia Southern University, University of Illinois at Chicago, University of Rhode Island, Gustavus Adolphus College in Minnesota and Gateway Technical College in Wisconsin. JSU was recognized for using environmental education resources and programs to serve and educate the public through the Little River Canyon Center, JSU Field Schools, the Frog Pond Wildlife Preserve, and more. 
Representing JSU at the awards ceremony were Pete Conroy, director of the Environmental Policy and Information Center; Don Killingsworth, director of government relations; and Andy Green, director of community relations.