JSU Drama Announces 2018-2019 Season
09/12/2018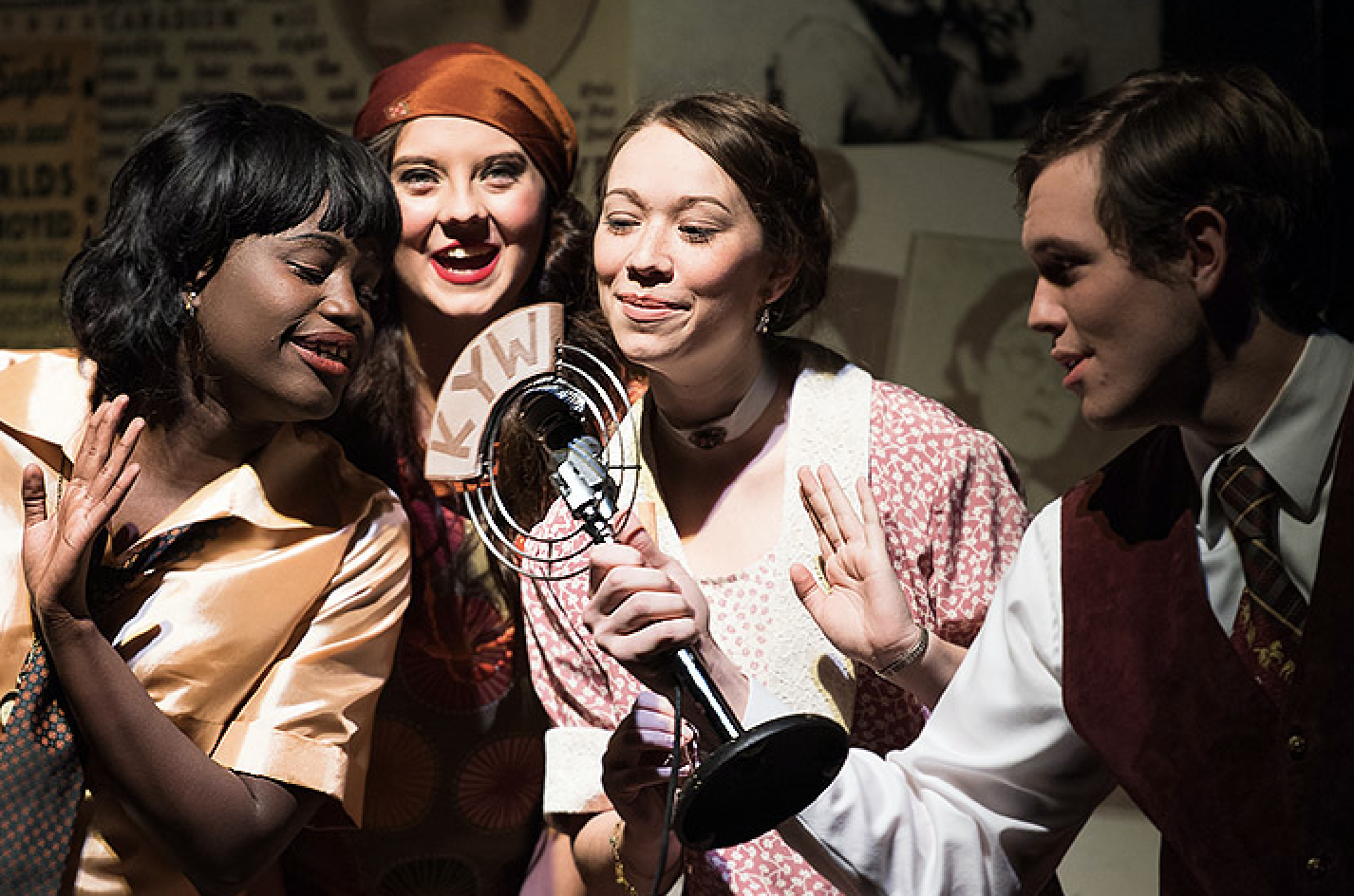 The JSU Department of Drama has announced its 2018-19 performance season.
"This season is varied and exciting and we hope to reach new audiences through the year," said Randy Blades, department head. "It was chosen by a group of faculty and students who worked for several months gathering and reading scripts, balancing the size and difficulty of the shows, and making sure that we fulfill our mission of training excellent theatrical artists."
This season packs in the most productions presented in several years, as well as the introduction of the JSU Ensemble Series.
"The JSU Ensemble series are shows that allow for an experimental 'raw theater' approach, much like the workshop shows we have done in the past," Blades said. "For these shows the technical elements take a backseat to the performance and allow our actors and directors to tell important stories in innovative ways. In addition, this approach allows more performance opportunities for our students and gives our audiences a chance to experience a wider style of shows than we are normally able to present during our mainstage series. We hope to further develop the Ensemble series over the next few years to include more original and student driven work."
The season opens with "She Kills Monsters" by Qui Nguyen with performances set for Oct. 26-29.
"This is the play our students are most excited about," Blades said. "It will involve extensive tech and design for our production students as well as challenging physical acting and stage combat for our performers. It will involve projections, puppetry, original music and fun fantasy elements."
A comedic romp into the world of fantasy role-playing games, "She Kills Monsters" tells the story of Agnes Evans as she leaves her childhood home in Ohio following the death of her teenage sister, Tilly. When Agnes finds Tilly's Dungeons & Dragons notebook, however, she stumbles into a journey of discovery and action-packed adventure in the imaginary world that was Tilly's refuge. In this high-octane dramatic comedy laden with homicidal fairies, nasty ogres and '90s pop culture, acclaimed young playwright Qui Nguyen offers a heart-pounding homage to the geek and warrior within us all. This production is appropriate for ages 15 and up.
The 2014 Pulitzer Prize winning drama, "The Flick," continues the season with performances set to run Nov. 29-30.
"This is a newer play by the excellent playwright, Annie Baker," Blades said. "She has a very specific style, her pacing and the way she tells the story of these characters is a great challenge for our actors and director."
"The Flick" takes place in a run-down movie theater in central Massachusetts, where three underpaid employees mop the floors and attend to one of the last 35-millimeter film projectors in the state. Their tiny battles and not-so-tiny heartbreaks play out in the empty aisles, becoming more gripping than the lackluster, second-run movies on screen. With keen insight and a finely-tuned comic eye, "The Flick" is a hilarious and heart-rending cry for authenticity in a fast-changing world. It's appropriate for ages 15 and up.
The second half of the season kicks off with the 2018 Southern Playwrights Competition winner, "Right" by Nedra Pezold Roberts, with performances Jan. 31-Feb. 1. Set in the present, "Right" tells the story of a journalist who wants to re-open his Pulitzer Prize-winning story on an oil scam to discover who the whistleblower was and why he committed suicide. This will be the second time Ms. Robert's work has been present at JSU. Her play "Vanishing Point" won the Southern Playwrights prize in 2013.
"We continue our annual tradition of staging the winner of the Southern Playwright's Competition held by the JSU English Department," Blades said. "These plays concern life in the South and are always interesting."
Next up is the Tony award winning Stephen Sondheim musical, "Company," with performances scheduled for March 8-11.
"We are excited to stage Stephen Sondheim's musical, 'Company,'" Blades said. "The music is complex, but entertaining, and covers several styles. And he always writes musicals that really capture character in a way that is intriguing. The story of Bobby is told in a series of vignettes and moves at a quick pace. It will be presented in partnership with the JSU Music Department."
"Company" takes place on the night of the 35th birthday of confirmed bachelor Robert, who contemplates his unmarried state. Over the course of a series of dinners, drinks and even a wedding, his married friends explain the pros and cons of taking on a spouse. The habitually single Robert is forced to question his adamant retention of bachelorhood during a hilarious array of interactions. This production is appropriate for ages 15 and up.
The JSU Student Showcase will return to the stage April 4-5. 
"This is our annual showcase," Blades said. "We will have examples of student design and technical work on display in our lobby, and the performances will be a fun mix of scenes, improv games and 10-minute plays."
The season closes with Janet Yates Vogt and Mark Friedman's "How I Became a Pirate." This production that's appropriate for all ages is set to run April 18-19.  Currently, the department is working with the Office of Community Engagement to tour the show in the spring to local elementary schools.
A delightful musical based on the children's book by Melinda Long and David Shannon, "How I Became a Pirate" sails off on a fantastic musical excursion when a band of comical pirates lands at North Beach looking for an expert digger to join their crew. Braid Beard and his mates enlist young Jeremy Jacob, as they try to find the perfect spot to bury their treasure in this swashbuckling adventure. 
"We are wrapping up our season with a delightful musical for young audiences," Blades said. "Presented in partnership with Alpha Psi Omega, the dramatic honorary society on campus, this production will be student directed and designed with mentorship from the faculty. It is the third annual Theater for Young Audiences show we have presented. And we are so excited to have the opportunity to bring this show to schools and give local children the gift of theatre."
Season tickets are $42 for the general public and $36 for JSU employees and students, military and seniors. Individual tickets are also available for each show. Order online at www.jsu.edu/drama or by calling the JSU Box Office at 256-782-5623.
JSU Department of Drama 2018-19 Season Schedule
 "She Kills Monsters" by Qui Nguyen, Oct. 26-29
"The Flick" by Annie Baker, Nov. 29-30
 "Right" by Nedra Pezold Roberts, Jan. 31-Feb. 1
 "Company," music and lyrics by Stephen Sondheim, book by George Furth, March 8-11
JSU Student Showcase, April 4-5
"How I Became a Pirate," book, lyrics and music by Janet Yates Vogt and Mark Friedman, April 18-19