JSU Panhellenic Council Wins National Award
08/27/2018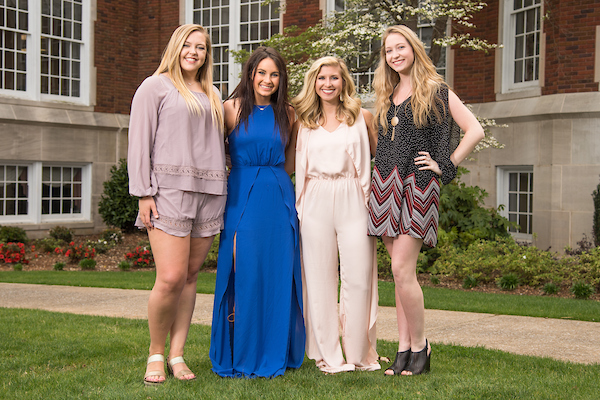 The National Panhellenic Conference - one of the largest advocacy and support organizations for women - has honored JSU with a College Panhellenic Excellence Award for its work advancing the sorority experience on campus. JSU was one of only 25 universities out of 670 chapters in the US and Canada to win the prestigious award nationwide. 
"The College Panhellenic Associations being recognized have excelled in all areas of Panhellenic operations and met the core competencies of reporting and communication," said Frances Mitchelson, NPC Panhellenic chairman. "We are proud of their hard work and dedication to upholding high standards for their College Panhellenic and ensuring the sorority experience is beneficial for all members on their campus."
JSU was recognized for its performance in seven areas: 
Academics

Communication with NPC area advisor

Judicial procedures

Panhellenic community impact and relations

Panhellenic programming

Panhellenic structure

Recruitment
The National Panhellenic Conference, one of the largest organizations advocating for women, is the umbrella group for 26 national and international sororities. NPC sororities are located on more than 670 campuses with 380,565 undergraduate members in 3,234 chapters. Alumnae are represented in 3,889 associations throughout the world. 
The JSU Panhellenic Council just completed its 2018 recruitment. It's comprised of Alpha Omicron Pi, Alpha Xi Delta, Delta Zeta, Phi Mu and Zeta Tau Alpha.