New Fitness and Wellness Center to be a JSU Game-Changer
07/30/2018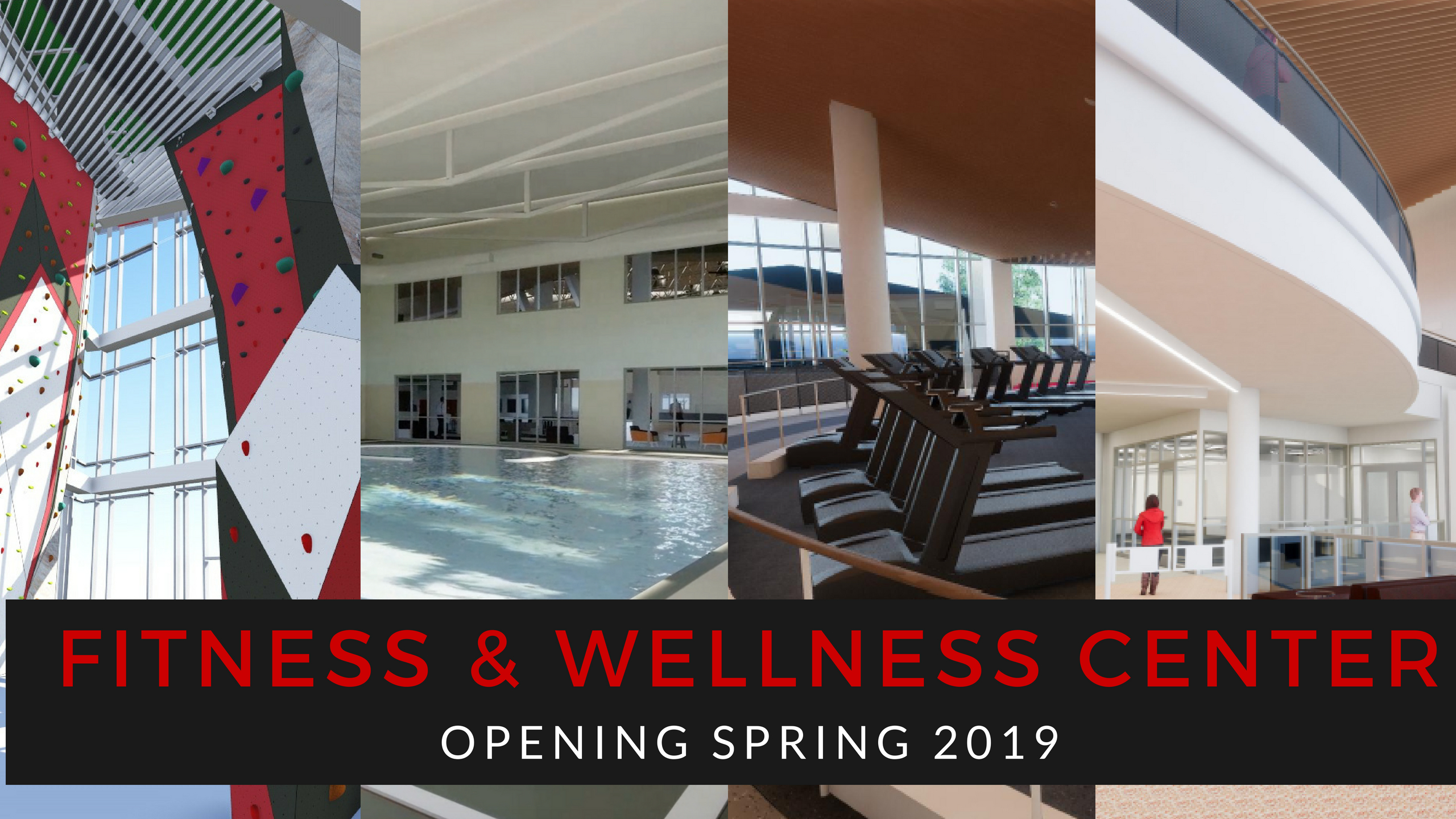 Patience will soon be rewarded.
Construction of JSU's Fitness and Wellness Center is ahead of schedule, according to the Board of Trustees. The 103,000-square-foot, $32 million recreation center will open this spring.
Overseen by the JSU Foundation, the­ new recreation center will be a game-changer for JSU, both as a recruitment tool for future students and as a communal beacon for current students.
"It will establish a new gateway experience for campus visitors and make JSU more competitive for student recruitment and retention," JSU President John Beehler said when the Board of Trustees unanimously approved the project in 2017. 
Located next to Kennamar Hall on the southeast corner of campus next to Pelham Road, the Fitness and Wellness Center will feature: 
Three courts with wood floors for basketball, volleyball and badminton
Three fitness studios for group exercise classes such as yoga and Zumba 
One multi-activity court with buffer walls for indoor soccer
An elevated, three-lane indoor track
More than 60 cardio machines
A free weight and machine weight area
Two racquetball/wallyball courts
Indoor pool with four lap lanes
A shallow outdoor pool
A 42-foot rock climbing wall (one of the largest in Alabama)
The center will be a gathering place for students, featuring an outdoor patio, video game lounge, ping-pong tables, snack bar and study areas. It will also be a workplace for some students. When it opens, the center will provide approximately 150 student jobs, which is something to be especially proud of according to center director Joanna Prociuk.
"I'm most excited about how the facility will add to the excellent opportunities that already exist at JSU," she said. "I am excited about the number of students that we can hire, the student leadership opportunities we can create, potential internships and expanding programs."    
Brailsford & Dunlavey, Inc., a national program management and development advisory firm, met with the Student Government Association, hosted a campus-wide town hall, created focus group interviews and conducted a web-based survey with more than 1,800 respondents – all to understand what students, faculty and staff wanted in a recreation center.
"In talking with both current and incoming students of JSU, the level of excitement is high," said Alysun Daniel, membership and guest services coordinator.  "I think they are just excited for the unknown; they know something new is coming and are anxious to see what is going to unfold come spring." 
To feed that curiosity, the center has established Twitter and Instagram accounts at @jsu_urec where Daniel posts twice a week. Tuesday is #TourTuesday, when a new feature of the facility is highlighted. Thursdays are #ThursdayTurnUpwithTurner, which highlights a short video clip of Turner Construction Co., giving updates. 
"This gives students and the JSU community access to live updates that are going on in real time," Daniel said, "which assists in elevating the level of excitement around the new facility."
Before the project was official, representatives from JSU toured other university rec centers. One of those tours was at the University of Alabama at Birmingham where Dominic DiMauro served as the group's tour guide. He now serves as JSU's assistant director or operations.
"As they began speaking to the importance and their vision of the new Fitness and Wellness Center, I couldn't help but think of how awesome of an opportunity it will be for the JSU community to have a brand new recreation building," DiMauro said. "Now that I have been at JSU for a year and have gotten to see the building progress, I am more excited about what all this building will offer to JSU. 
Prociuk was a freshman at DePaul University when its rec center opened. When she wasn't in class, she was at the rec center. It was where she felt most connected to her university - studying, making friends and eventually working.  
"JSU students will get all of that – a place to be active and connect socially, two important components of any individual's well-being and sense of belonging," she said. "This facility is also a big deal for prospective students because it adds to the JSU experience. I think it helps prospective students picture themselves here at JSU, enjoying college life."