JSU to Present First Diversity Workforce Recruitment Fair
08/30/2018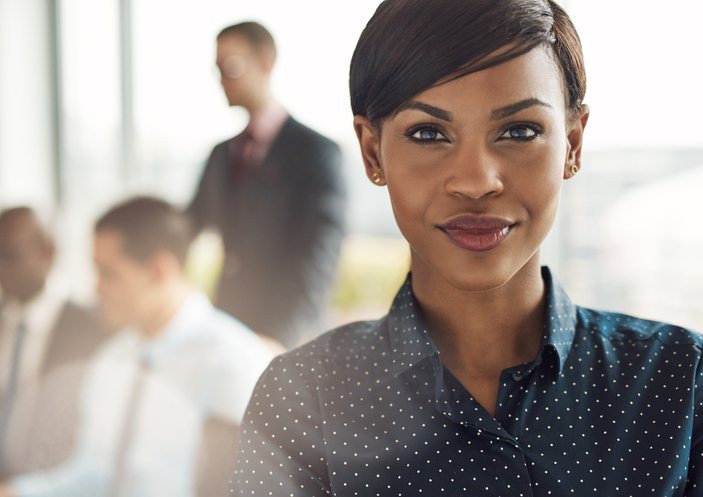 Karen Ellis knows the importance of attending a career fair. 
Today, Ellis lives in San Antonio, Texas, where she works as the Chief Customer Service Officer for the San Antonio Airport System. But back in 1985, she was a JSU student looking for more than a job. She wanted a career. She was about to graduate with a degree in management and marketing when she attended a career fair on campus. There, she interviewed with recruiters for K-Mart and eventually landed a job as the assistant manager for the Anniston store.
"It really all started for me right there," Ellis said. "I'm a product of a career fair. It helped launch my career."
Ellis, who volunteers as vice president of membership for JSU's Black Alumni Chapter, hopes to offer current students the same foot-in-the-door opportunity she received at the inaugural Diversity Workforce Recruitment Fair on Saturday, Sept. 8, from 9 a.m. to 1 p.m. in the Theron Montgomery Building auditorium.
The event is a collaborative effort between the Black Alumni Chapter, Career Services and the National Alumni Association. It is taking place during Black Alumni Weekend.
"I think the event is an awesome collaboration," said Becca Turner, director of Career Services at JSU. "This networking event is open to everyone:  all students, alumni and the community. I'm very hopeful that we'll have a strong turnout of attendees from the area as well as alumni from out of state – not only connecting students transitioning into the workforce, but also connecting alumni to employment opportunities leading to career changes."
There are currently upwards of 30 businesses scheduled to attend the Diversity Workforce Fair. Job seekers are advised to dress professionally and have their resumes on hand.
"Most of all, bring a positive attitude," Ellis said. "Be positive. Come in there thinking, 'I'm going to come out of here with a job, with a start to my career.' This isn't practice. This is the real thing."
The event is also aimed at inspiring Black Alumni Chapter members to become more involved with the university and its surrounding community. It's no accident that the Diversity Workforce Fair is being held during the annual Black Alumni Weekend, when alumni from across the country return to JSU to relive good times with old friends, network and make new friends.
"It's a real chance to give back," Ellis said. "We want our members to be more engaged and this kind of event will show them how important a role they can play in helping other students."  
Participating Companies:
Anniston Army Depot EEOC
AmeriCorps NCCC
Anniston Police Department
BB&T Bank
Birmingham Police Department
C4 Connections
Constellium
Elwood Staffing
Encompass Health Corporation
Enterprise Holdings
Environmental Solutions Group
Eufala City Schools
Federal Mogul
Flowers Baking Company of Birmingham
Jefferson County Commission
JSU Graduate Studies
Koch Foods
Limestone County Schools
MARTA Transit Police Department
Personnel Staffing
Tallahassee Police Department
TEKsystems 
The Goodyear Tire and Rubber Company
TruTech Wildlife Service
US Army Healthcare Recruiting
US Space & Rocket Center
WAFF-48
Waffle House, Inc.