See the World: Study Abroad
06/07/2018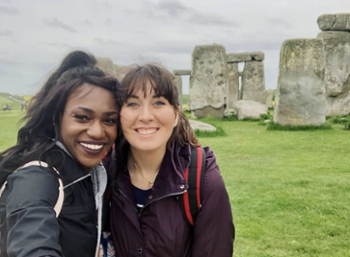 Gamecocks looking to expand their horizons and infuse their resumes with valuable cultural experiences should consider the growing JSU Study Abroad program. 

Studying abroad helps students receive the best possible educational experience while preparing them to be global citizens. Opportunities come in two forms. Faculty-led programs enable JSU professors to design a trip's length, destination and curriculum. Direct student exchange programs let students study for a summer, semester or full academic year with JSU-approved partner international institutions while paying tuition and fees to the home institution.

This summer, faculty have taken students to Italy, Colombia, England and Costa Rica. A trip to Scotland and England is in the works for summer 2019 and cultural exchange programs are also in the works at GLA university in India and Kookmin University in South Korea. Don't think you can afford to study abroad? Financial aid might be available for those who qualify. 
For more information, please visit the Study Abroad website.