Pete Conroy Appointed to Alabama Educational Television Commission
06/27/2018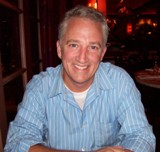 JSU Environmental Policy and Information Center Director W. Peter Conroy has been appointed to the State of Alabama Educational Television Commission.
In this two-year position, Conroy will serve as a member of Congressional District 3. He will attend periodic meetings and serve as a decision maker in statewide policies regarding public television.
"I have made honesty and integrity a priority in my administration," Gov. Kay Ivey wrote in her appointment letter to Conroy, "and I know that you will embody these two virtues while serving the people of Alabama."
This is not the first time Conroy has been appointed to serve the state. His previous appointments include:
Forever Wild, Establishment Committee, 1990
Director, Governor's Office for Environmental Affairs, 1993
Forever Wild, Board of Directors, 1999
Chair, Alabama Geographic Information Council, Chair, Alabama Commission on Environmental Initiatives, Chair, Ala. Millennial Trails Commission, 2000 -2004
Chair of the Region 4 Arts, Culture and Tourism Committee of the Alabama Rural Action Commission, 2009
Additionally, Conroy leads a number of projects related to conservation and economic development.  Examples include the establishment and operation of the Little River Canyon Center, the Talladega Mountain Center, Longleaf Studios and entertainment complex, the re-use of the former Fort McClellan, the Chief Ladiga Rail-Trail, and several Alabama-based initiatives promoting smart growth, environmental education, arts, conservation, tourism, water policy and sustainable hospitality.
Since 1997, Conroy has served as the director of Jacksonville State University's Environmental Policy and Information Center (EPIC). Trained as a biologist, he moved to Alabama in 1985 to work as the curator of the Anniston Museum of Natural History.