JSU Varsity Athletes Make Academic History
06/25/2018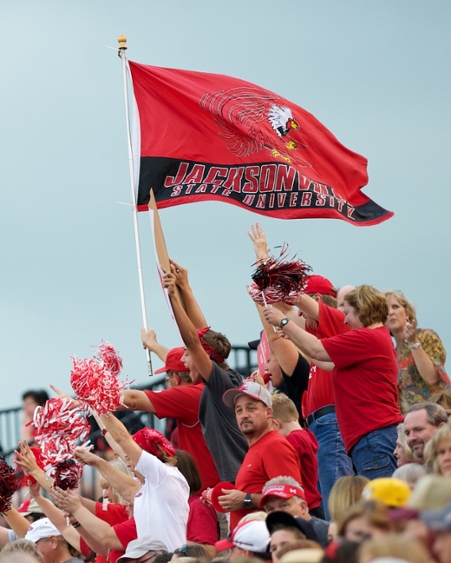 JACKSONVILLE – It was another banner year for Jacksonville State University student-athletes in the classroom during the 2017-18 academic year as the Gamecocks posted a 3.26 cumulative grade-point average among all varsity programs.
A total of 16 programs boasted team GPAs above a 3.0, including nine that featured marks of 3.4 and higher. The 3.26 cumulative score is the highest in the athletic department's history. JSU student-athletes earned a 3.23 GPA for the fall 2017 semester, before registering a 3.29 during the 2018 spring term.
"This was another outstanding year for our student-athletes, both on the field and in the classroom," Athletic Director Greg Seitz said. "I couldn't be more proud of the effort that our student-athletes put forth to be great representatives of Jacksonville State University in competition, the classroom and the community."
JSU's women's cross-country program led the way with a 3.83 GPA, followed by women's golf with a 3.71 and women's tennis at 3.64. The indoor and outdoor track and field teams posted 3.55 GPAs, just ahead of softball with a 3.50, while soccer and volleyball earned GPAs of 3.48 and 3.47, respectively.
"Our student-athletes put in a lot of hours to meet the high standards that come with wearing that Gamecock logo on their uniforms and I want to congratulate them for their hard work in the classroom," Seitz added. "It is also a testament to the hard work of our coaching staffs and the academic staff we have to help our student-athletes be successful."
2017-18 Team GPAs
Women's Cross Country 3.83
Women's Golf 3.71
Women's Tennis 3.64
Track & Field (Indoor & Outdoor) 3.55
Softball 3.50
Soccer 3.48
Volleyball (Indoor & Beach) 3.47
Men's Golf 3.26
Men's Tennis 3.24
Women's Basketball 3.24
Men's Cross Country 3.17
Rifle 3.17
Baseball 3.13
Football 3.08
Men's Basketball 2.76
TOTAL: 3.26