Here are the Beatlads-- Beatles Tribute Band Returns to Campus June 22
06/13/2018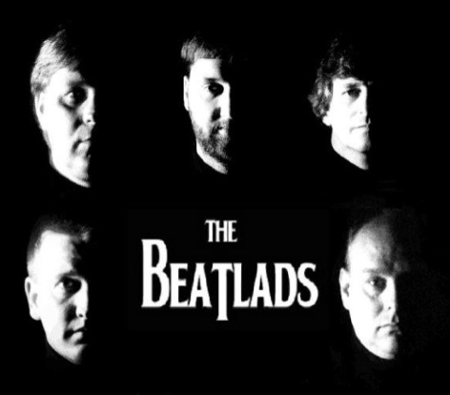 The tradition of The Beatlads returns to JSU, despite tornado damage to the campus. There's no road too long or winding for the Beatlads. On Friday, June 22, their road will lead them back to JSU for an evening of making music under the stars.
As part of Deaf College Prep Camp, the DSS will sponsor a free concert featuring the Birmingham Beatles tribute band at the First United Methodist Church in the Family Life Center. The event gets underway at 7 p.m. and the public is invited.
The Beatlads have been playing together since 2004. Not only do they perform the music of the Fab Four, they dress the parts and play period instruments made famous by the band such as Ringo's Ludwig "Black Oyster Pearl" drums and Lennon and Harrison's Gibson, Rickenbacker and Epiphone guitars. Even their amplification system is made up of the vintage Voxes that gave the Beatles their signature sound. The Beatlads' repertoire includes nearly 60 songs and focuses on the Beatles' 1962-1966 touring period. Fans can expect to hear classics such as "Across the Universe," "Day Tripper," "I Want to Hold Your Hand" and "Hard Day's Night," to name a few.
Although the concert is traditionally held at the JSU Amphitheater, forecasts of inclement weather have spurred moving this year's performance to FUMC Family Life Center.