Dr. Staci Stone Named Dean of School of Arts and Humanities
06/14/2018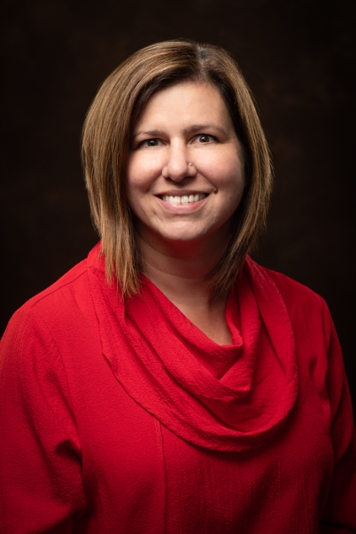 Dr. Staci Stone has been named the dean of JSU's School of Arts and Humanities.
"I've received such a warm welcome on campus, and I look forward to working with the dedicated faculty and staff at JSU," she said.
Stone comes to the position with 18 years of teaching and administrative experience under her belt at Murray State University, which includes serving as professor in the school's Department of English and Philosophy. Within that time, Stone also served as instructor in Western Kentucky University's Cooperative Center for Study Abroad programs when she taught a course on Harry Potter in London.  Her administrative posts include interim dean, department chair, Experiential Education Coordinator and associate dean at Murray State University.
Stone has received numerous recognitions, including the Japanese Outreach Initiative Grant Award of a Japanese Coordinator, Michael L. Basile Extraordinary Contribution to Internationalization Award, Kentucky Humanities Council's Hometown Teams Exhibit Grant and Murray State University College of Humanities and Fine Arts Service Award.
Stone's numerous published articles have appeared in such publications as "South Atlantic Review" and "Journal of The First-Year Experience and Students in Transition," as well as "Encyclopedia of Women in Science Fiction and Fantasy," "American Literary Characters" and "Dictionary of Literary Biography." A Mary Shelley scholar, she is co-author of "A Mary Shelley Encyclopedia."
She has also given presentations at such conferences as Louisville Conference on Literature and Culture Since 1900, College English Association, National Society for Experiential Education and Nineteenth-Century Studies Association Conference.
Since coming to JSU in June, Stone has already begun serving on the University Executive Committee and the Tuition and Fees Committee.
"Joining the JSU family at this juncture, when the School of Arts and Humanities is progressing as a unit and the university's rebuilding after the tornado continues to give the campus a new look, is exciting," she said. "I welcome the challenges and rewards that such changes bring."
Stone is also excited to be working in the Ernest Stone Center, a building named after her very own grandfather who served as president at JSU for a decade.
"It is truly an honor to work at a university that recognized my grandfather by naming the building that houses drama, English, history and foreign languages after him," she said. "I hope that my work as dean lives up to the professional excellence and community service this campus and city received from my grandparents."
Stone's ties to JSU are forged in strong family bonds, with her grandparents, parents, brother, husband and mother-in-law all Gamecock alumni.
"I appreciate the opportunity to contribute my experience and expertise to lead the School of Arts and Humanities at JSU, an institution that means so much to generations of my family," she said.
Stone's own educational background includes earning a B.A. of English and Advertising from the University of Alabama, M.A. in English and Graduate Certificate in Women's Studies and Ph.D in English from the University of South Carolina.