Dr. Elizabeth Gulledge Selected for National Leadership Program
06/11/2018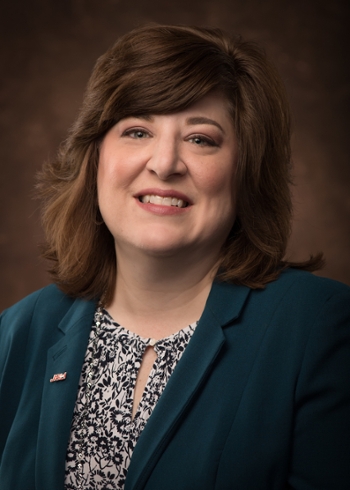 JSU School of Health Professions and Wellness Department Head Dr. Elizabeth Gulledge has been  selected to participate in the 2018 Leadership for Academic Nursing Program (LANP), which will be held July 29-August 2 in Chaska, Minnesota. She is among 49 nursing faculty from 25 states selected by the American Association of Colleges of Nursing (AACN) for the competitive program.
"The LANP program is a highly competitive and selective leadership development program through AACN," Gulledge said. "I am honored to have been selected to be a member of this cohort of professionals from across the country. This opportunity will broaden my scope of leadership networks and assist me as I develop leadership skills that I can then transfer to my position at JSU. I am looking forward to interactions with a diverse group of nursing academic leaders from across the country and learning skills related to executive leadership."
LANP is designed for those who have experience in academic administration and aspire to more senior administrative or executive positions within the nursing academic unit. The fellowship provides participants with a focused assessment experience, a range of content and exercises related to successful executive leadership, and the opportunity to establish a peer network that fosters long-term partnerships and collegial support.