JSU Greek Life Ends Record-Breaking Semester
05/14/2018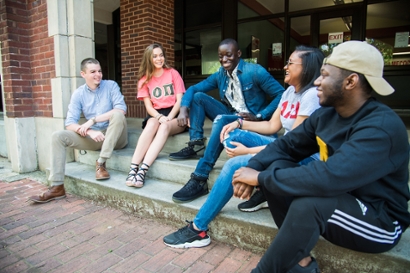 JSU Fraternities and Sororities ended the Spring 2018 semester with an overall 3.29 GPA. This is the highest the fraternity and sorority average has ever been. The fraternity and sorority average is significantly higher than the undergraduate average of 2.88. In addition to its members earning higher grades than average, JSU Greeks volunteered more than 15,000 hours and raised more than $150,000 for charity last year.
Plus, 12 of JSU's 19 nationally recognized organizations achieved a GPA of a 3.0 or higher. They include:
Alpha Omicron Pi
Alpha Phi Alpha
Alpha Xi Delta
Delta Chi
Delta Sigma Theta
Delta Zeta
Kappa Alpha Order
Pi Kappa Phi
Phi Mu
Sigma Gamma Rho
Sigma Nu
Zeta Tau Alpha
Fraternity and sorority life is committed to academic excellence and pushes each member to perform at the highest academic levels. Visit greeks.jsu.edu for more information about how to join a fraternity or sorority.