Jacksonville City Pool Available While JSU Pool Is Closed
05/23/2018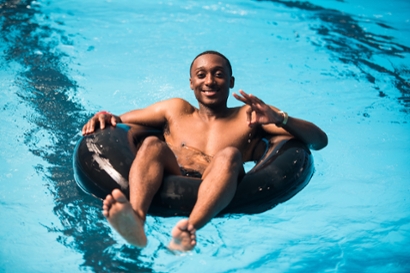 The pool at Pete Mathews Coliseum is closed while repairs continue on the building, but JSU students and employees can still enjoy a good swim this summer at the Jacksonville City Pool.
The public pool is open daily from May 26-August 7. After August 7, it is open on weekends only through September 3. Public swim hours are Monday-Saturday, 11 a.m. to 5 p.m., and Sundays, 1-5 p.m. Jacksonville Community Center Members-Only Swims are set for 5:15-6:15 p.m. on Mondays and Fridays, while Adult JCC Members-Only Lap Swims are 5:15-6:15 p.m. on Tuesdays and Thursdays.
Admission is $3 per person or $40 for an individual season pass. For more information, call the community center at 256-435-8115.