Children's Corner Debuts JSU College for Kids!
05/25/2018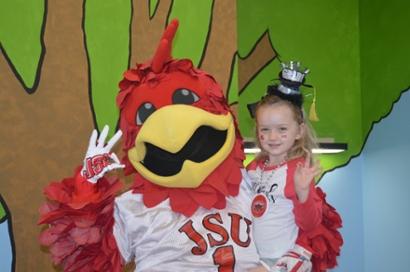 This summer little Gamecocks can have a college experience as Children's Corner hosts JSU College for Kids.
They'll experience art, history, drama, music, science and more through fun, free and educational mini-lectures with JSU Professors in the Children's Corner in the Houston Cole Library. All lectures last from 1 p.m.-2 p.m. on designated dates from June 4-July 26. Talks are most appropriate for ages 4-7, but all children over 4 are invited.
Kids who attend at least five of the 20 lectures get a JSU College for Kids diploma at a Graduation Party with Cocky on July 26th.
Click here to access the full calendar of events.
For more information, contact JSU Education Librarian Laurie Heathcock at (256) 419-8191 or lheathcock@jsu.edu.