JSU Hosts State Family and Consumer Sciences Conference
03/11/2018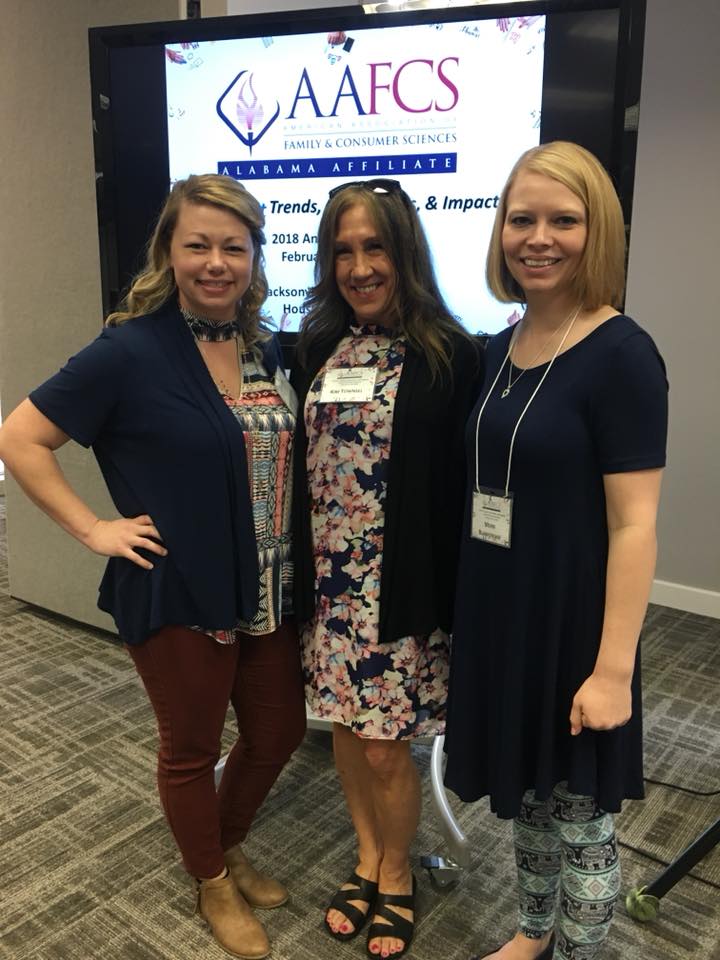 The Alabama Association of Family and Consumer Sciences (AAFCS) held its 2018 annual conference on the Jacksonville State University campus on February 22-23.
Nearly 150 family and consumer sciences professionals from across Alabama gathered in JSU's Houston Cole Library for the event, including middle and high school teachers and university professors, retired professionals, and students from JSU, the University of Montevallo, Alabama A&M University and Samford University.
The conference theme was "FCS Fit: Trends, Innovations and Impacts." There were several speakers from JSU, including Dr. Jeannie Frazier, JSU assistant professor, who serves as president of AAFCS. Dr. Rebecca Turner, JSU provost, was awarded the "Friend of the Family" award from the organization.