State Recognizes Campus for Green Initiatives
02/23/2018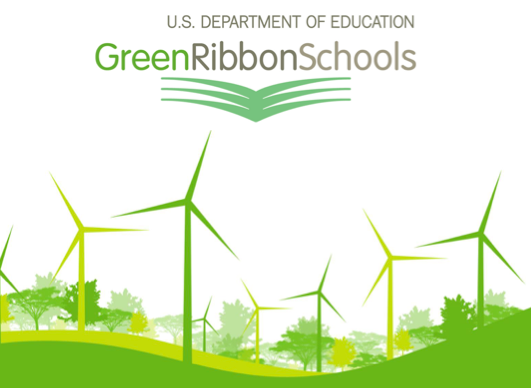 Jacksonville State University has been named a 2018 Green Ribbon School by the Alabama State Department of Education. The recognition comes from JSU's approach to creating "green" environments through reducing environmental impact, promoting health and ensuring a high-quality environmental and outdoor education.
"The 2018 Green Ribbon Schools honorees are to be commended for their tremendous dedication to environmentally sustainable and innovative practices," said Interim State Superintendent of Education Dr. Ed Richardson. "They are leaders and important examples for all schools striving to prepare students with the 21st century skills and sustainability concepts needed in the growing global economy."
JSU's first official commitment to environmental and sustainability education began in 1995 with the creation of the Environmental Policy and Information Center.  Biologist Pete Conroy, EPIC director, has since led efforts to create a National Wildlife Refuge, two National Parks and a National Wilderness.
The Little River Canyon Center, opened in 2009, was one of the state's first Leadership in Energy and Environmental Design (LEED) certified public buildings. Visitors learn about geothermal heating and cooling; sustainable technical practices; recycled materials; and a rooftop water silo that collects 2,500 gallons of rainwater to irrigate areas around the property.
JSU, which was nominated by a collaborative effort from the Alabama Commission on Higher Education and ASLDE, will be recognized at the Alabama State Board of Education on May 10. The day will include a picnic lunch provided by the Environmental Education Association of Alabama and a presentation of Green Ribbon Flags from Legacy and Partners in Environmental Education.
With this recognition, JSU has been submitted to the US Department of Education Green Ribbon Schools Program. National honorees will be announced in the spring.