Dean Christie Shelton Named to National Board
02/08/2018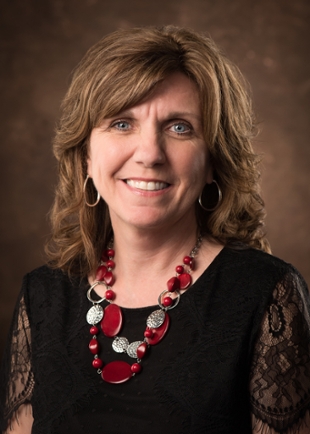 Dr. Christie Shelton, dean of the JSU School of Health Professions and Wellness, has been elected a board member-at-large of the American Association of Colleges of Nursing. With votes cast by nearly two-thirds of all member deans from the nation's nursing schools with baccalaureate degree programs and higher, Shelton is one of four leaders from across the nation to serve in the role.
"On behalf of AACN's member deans, faculty and students, I am pleased to welcome these new and returning members to the board and nominating committee who are working to shape the future of nursing education," said AACN Board Chair Juliann Sebastian. "As the national voice for academic nursing, AACN is at the forefront of transforming how nurses are being educated and how patient care is being delivered. We applaud all of our board and committee volunteers who are committed to providing the leadership and vision needed to take AACN to new heights."
Since 2003, Shelton has served in a variety of leadership roles at Jacksonville State University, including dean and associate dean of the School of Health Professions and Wellness, BSN program director, co-principal investigator and nursing instructor. Her teaching expertise includes leadership, medical-surgical nursing and statistics.
Shelton has served as treasurer of the State of Alabama Association of Colleges of Nursing and is a member of the Alabama Health Action Coalition. She also serves as a board member for Cleburne County Hospital, The Spectrum Option and Sanctuary Home. Her work with AACN includes serving as chair of the Faculty Development Planning Committee, member of the Program Committee and state grassroots liaison for the state of Alabama.
The American Association of Colleges of Nursing is the national voice for academic nursing, representing 810 schools of nursing nationwide. AACN establishes quality standards for nursing education, influences the nursing profession to improve health care, and promotes public support of baccalaureate and graduate nursing education, research, and practice. For information, visit www.aacnnursing.org.