Final Exams Rescheduled
12/08/2017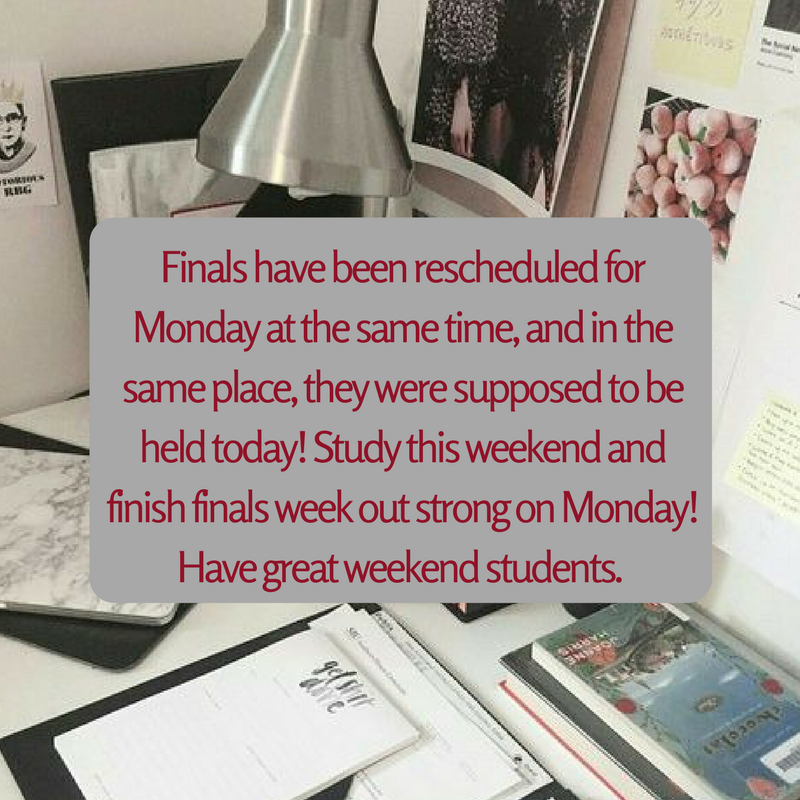 Due to the Winter Storm, remaining final exams have been rescheduled for Monday, Dec. 11, at the same times and locations they were supposed to be held on Friday, Dec. 8.
Students with conflicts should contact their professors via email to make arrangements. 
See answers to frequently asked questions about the weather closing here.