School of Education Urges Campus to Remember Hurricane Victims
11/02/2017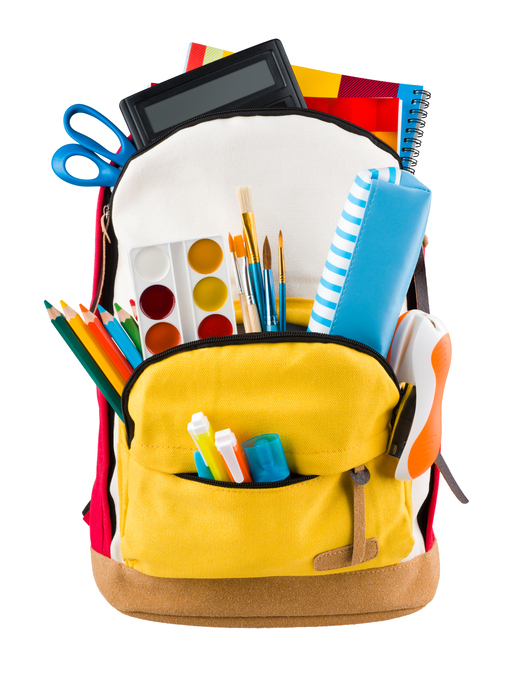 In the weeks since Hurricanes Harvey, Irma and Maria wreaked havoc on Texas, Florida and Puerto Rico, the public mindset here in Alabama has moved on to college football, fall festivals and the upcoming holiday season. Yet, our friends and neighbors in these devastated communities continue to struggle to recover.
The students, faculty and staff in JSU's School of Education have not forgotten the youngest victims of the historic hurricane season. They have been coordinating a massive school supply drive this fall to benefit school children who lost everything in the storms. Through Nov. 17, they are collecting school supplies for two school districts that serve storm refugees from all three areas: 
Humble Independent School District – Located in Humble, Tex., just north of Houston, this district was devastated by Hurricane Harvey. Learn more about its recovery efforts here.
Broward County Public Schools – Based in Fort Lauderdale, Fla., this school district was not only impacted by Hurricane Irma, but also opened its doors to 1,000 Puerto Rican school children and 200 military families following Hurricane Maria. Learn more about its recovery efforts here. 
The season of giving is upon us, but the JSU faculty and students organizing the school supply drive urge the community not to forget about these storm victims. 
"I know many people around here remember April 2011 and the destruction our state faced," said Dr. Gretchen Richards, JSU Director of Program Evaluation in the School of Education. "We did not recover overnight and still needed help even a couple of months after the incident."
Supplies in high demand include: backpacks, paper, pencils, pens, rulers, markers, crayons, tape, erasers, index cards, folders and Post-It Notes. Please bring donations to one of the following locations:
On Campus:
Theron Montgomery Building, under TV in Food Court
Bibb Graves Hall, Registrar's Office
Daugette Hall, Veteran Students Support Services Center
Ramona Woods Hall, entry hall off Quad
Student Health Center, Lobby
Jack Hopper Dining Hall, next to entrance/exit doors
Stephenson Hall, next to gym door
Meehan Hall, in the lobby underneath President Meehan's portrait
Houston Cole Library, in front of doors at the Jazzman's Cafe
Brewer Hall, in lobby next to elevator
JSU McClellan, entry hall at JSU Doors
Off Campus:
Java Jolt in Jacksonville 
Oxford Fire Station 1
Superior Hyundai Sales Office 
Donations are also being collected at JSU Stadium during each home football game this season and at the university's Veteran's Day Ceremony on Nov. 13. For more information, contact Dr. Gretchen Richards at 256-782-8455 or Dr. Joseph Akpan at 256-782-5833.