Pink: Art Show Puts Women's Issues in the Spotlight
11/09/2017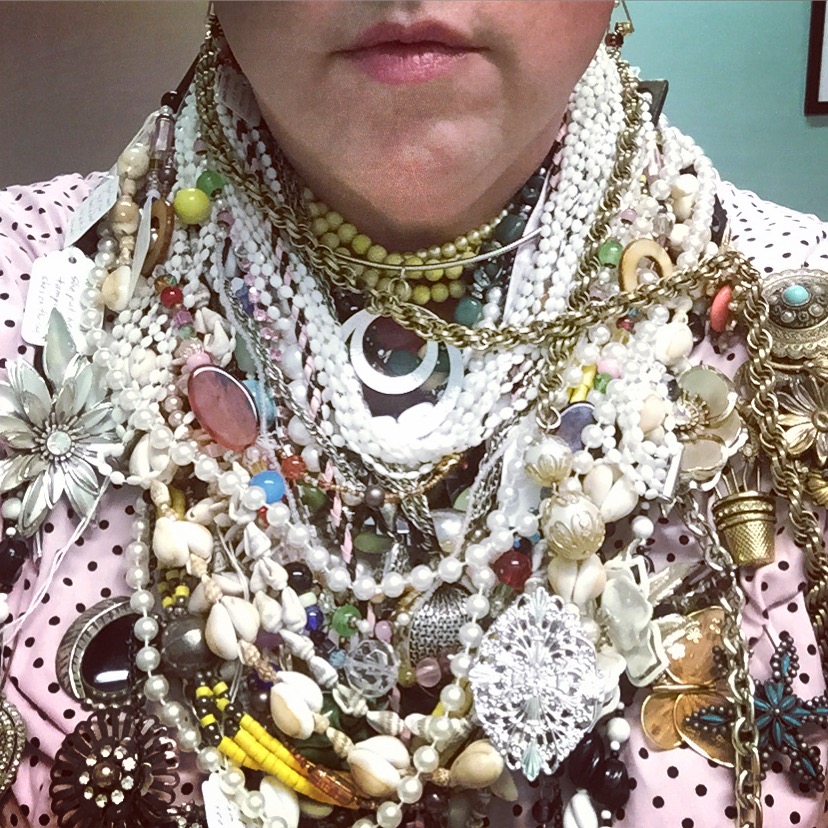 "Encrusted" is one of the pieces on display in the exhibit.
Guest artist Libby Rowe will visit campus on Nov. 16 to wrap the show, "Pink," on exhibit this month in Hammond Hall Gallery. Come hear from the artist and take a final look at the collection as follows: 
4-5 p.m. - Public Lecture, Anders Hall (Roundhouse)
5-7 p.m. - Closing Reception, Hammond Hall Gallery 
"Pink" explores the sociological, physiological and psychological aspects of femininity using image, object and installations - from sock monkeys that express mother's "womb fears" to an interactive high heel experience that shines a light on societal gender norms. 
Rowe, who resides in San Antonio, received a BFA from the University of Northern Iowa and an MFA from Syracuse University. Her performances were included in the Vertigo Performance Series at the Waterloo Center for the Arts and Fountain Art Fair New York in 2014 and in the Changeful Performance event at Ortega y Gasset Projects in New York in 2016. Her current photographic series, Inside/Out and the installation (sub)Division, were recently exhibited together at United Photo Industries in New York and exhibited with Like Panes of Glass at Morlan Gallery in Lexington, KY.
"Part of the reason I wanted to bring Libby and her work to JSU is that while she is a photography professor, she presents her work in multiple forms – photography, video, interactive installation, performance and sculpture – and speaks to the ways in which femininity is represented in the media," said Sarah Cusimano Miles, assistant professor of photography. "Also, she approaches her work from multiple perspectives and addresses topics from many disciplines in a way that I think students from outside the art department can access. Some of it is challenging, but she threads humor and everyday experiences through it so that it communicates this subject matter in an approachable way."