Kappa Sigma Fraternity Receives National Honors
11/03/2017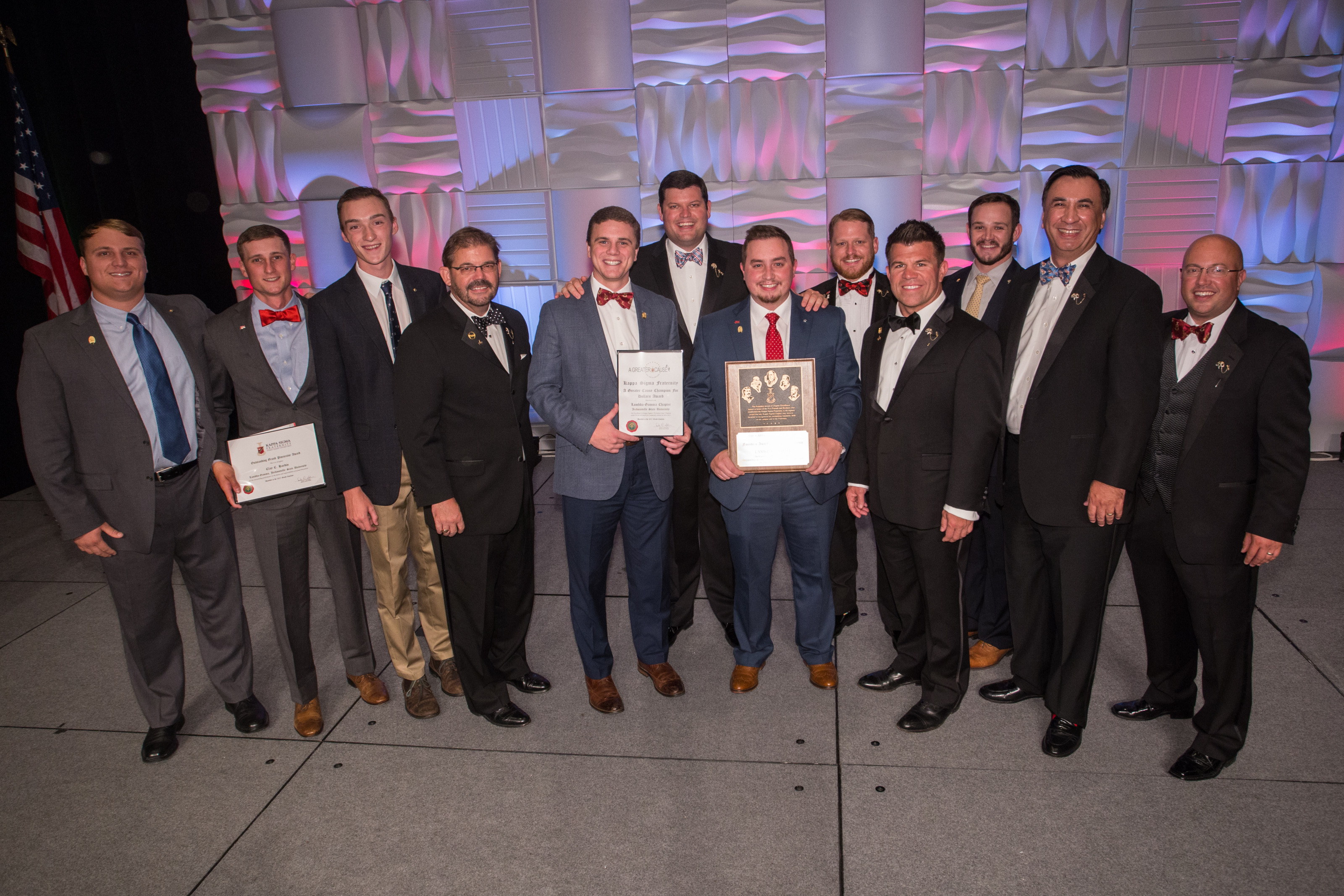 Students and alumni in Kappa Sigma were honored at the fraternity's national convention in Las Vegas.
JSU's Kappa Sigma fraternity recently became the first chapter in Alabama to receive the Founders Award for Chapter Excellence - beating out the University of Alabama, Auburn University, University of North Alabama and the University of South Alabama - during an awards presentation at its national convention in Las Vegas. 
The chapter also ranks sixth in the nation for its philanthropic work, raising nearly $80,000 last year for charity. Other honors included the 100 Percent Ritually Proficient Award, Chapter Academic Excellence Award and A Greater Cause Champion for Dollars Award. 
Several Kappa Sigma alumni and undergraduate members were also individually recognized: 
Alumnus Jacob Shaver won the Outstanding Assistant Alumnus Advisor Award for his support of the Sigma-Mu Chapter at Colorado Mesa University
Alumnus Brett O. Socha won the Deputy Commissioner of the Year Award for his support of the A Greater Cause Commission and Military Heroes Campaign
Undergraduate Clay C. Hardin was awarded the Outstanding Grand Procurator Award 
The Star and Crescent Society recognized students Bradford F. Nevels, Coleman T. Amason and Tristan G. Baca in the top one-percent of undergraduate members
Founded in 1869 at the University of Virginia, Kappa Sigma has grown into the largest men's college social fraternity in the world - with 20,000 undergraduate members and more than 220,000 living alumni affiliated with its 320 chapters and colonies located throughout the US and Canada. 
For information on how to join JSU Kappa Sigma, call Jacob Fondren, Rush Chair, at 205-705-4032.