JSU Greek Community Strives for Hazing-Free Campus
11/06/2017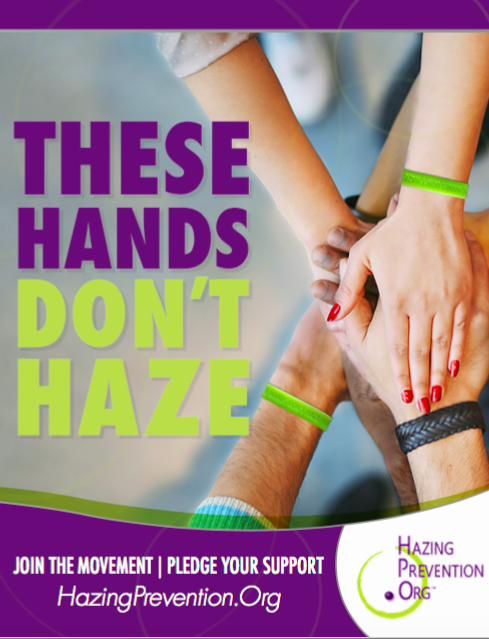 With hazing incidents on college campuses making headlines across the nation this fall, JSU's Greek community has been working proactively to ensure the university remains a safe place for students to enjoy fraternity and sorority life. 
In September, the Dean of Students Office presented National Hazing Prevention Week. Dr. Lori Hart, a hazing prevention and risk reduction expert, visited campus and led nearly 600 students in a discussion that viewed hazing through many different lenses and challenged students to be better brothers/sisters. 
"Dr. Hart gave us great examples of issues facing fraternity and sorority life and demonstrated how clear communication, simple solutions and non-complacent leaders give us the edge in making fraternity and sorority life successful at JSU," said Kyle Burt, Interfraternity Council President. 

The JSU student handbook defines hazing as "any action taken or situation created - recklessly or intentionally - to produce mental or physical discomfort, embarrassment, ridicule, or possibly cause mental or physical harm or injury to any person on or off the university campus." Permission or approval by a person being hazed is not a defense. In fact, allowing oneself to be hazed is a violation of university policy. 
Examples of hazing include, but are not limited to the following:
Tests of endurance
Physical abuse
Psychological abuse
Morally degrading or humiliating activities
Forced ingestion of any substance
Forced attire expectations that do not apply to the entire chapter
Activities that interfere with academic pursuits
Paddling in any form
Use of alcohol 
Servitude
Hazing is typically associated with membership selection and initiation into an organization. It is possible for hazing to occur before, during, and after membership selection and initiation. No chapter, colony, student or alumnus may conduct or condone hazing activities. 
For more information, contact Josh Robinson, assistant dean of students, at 256-782-8492 or jrobinson6@jsu.edu.