Tropical Storm Nate
10/07/2017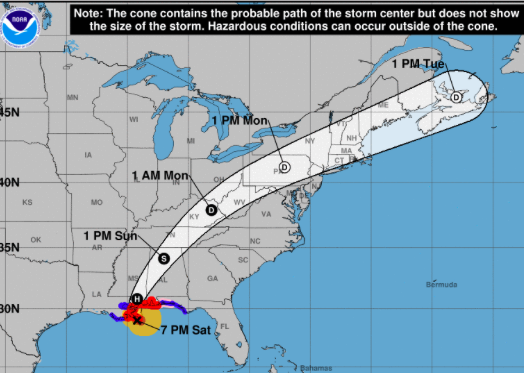 Tropical Storm Nate
The National Weather Service has placed Calhoun County under a Tropical Storm Warning. Hurricane Nate made landfall as a Category 1 storm in southeast Louisiana Saturday evening and will be moving northeast through Alabama over the next 24 hours. The eye of the storm is currently forecast to pass through Calhoun County on Sunday at approximately 1 p.m. 
Peak sustained winds of 30-40 mph, with gusts of up to 55 mph, could lead to scattered power outages and downed trees. The area has been placed under a Flash Flood Watch and 3-4 inches of rain is forecast. There is also a marginal risk for isolated tornadoes. 
JSU students and employees are advised to stay weather aware and follow the National Hurricane Center's updates. Should the need arise to make adjustments to university operations on Monday, the administration will communicate through JSU Alert.