Homecoming Court Candidates 2017
10/13/2017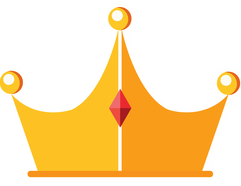 King and Queen will be crowned at the Homecoming Pep Rally on Oct. 26.
The 2017 JSU Homecoming Court candidates were selected at the second annual Homecoming Showcase on Oct. 10.
For the second year, the selection process focused on philanthropy. Each contestant introduced themselves, explained their backgrounds, answered an unrehearsed question and discussed a charity that mattered to them. Those elected Homecoming Queen and King will be required to host an event to benefit the philanthropy of their choice.
A panel of judges selected the following candidates:
HOMECOMING QUEEN
Rebekah Beasley
Brooke Benefield
Bailee Bryant
DeLena Harris
Shea O'Donnell
Leah Strain
Carlee Waits
Taylor West
Jalia Wilkins
Brooklyn Wright
HOMECOMING KING
Kyle Burt
Paris Coleman
Cory Deerman
Max Gallegos
Jack Gehrdes
Patrick Hubbard
Skylar Fontaine
George Meehan
Patrick Yim
Campus will have the opportunity to get to know the candidates and learn more about their philanthrophy projects at a Meet and Greet on Oct. 23, 6 p.m., in the Theron Montgomery Building Auditorium.
Online voting will take place on October 24, 12 a.m. to 4 p.m. The Top 5 female and male candidates will be notified and announced when the poll closes. The 2017 JSU Homecoming King and Queen will be announced at the Homecoming Pep Rally on Oct. 26, 8 p.m., at JSU Stadium. The top five King and Queen candidates – the Homecoming Court – will ride in the Homecoming Parade on Oct. 28 at 10:30 a.m. and will be honored during halftime at the Homecoming Football Game on Oct. 28 at 3 p.m.
Good luck to all the candidates!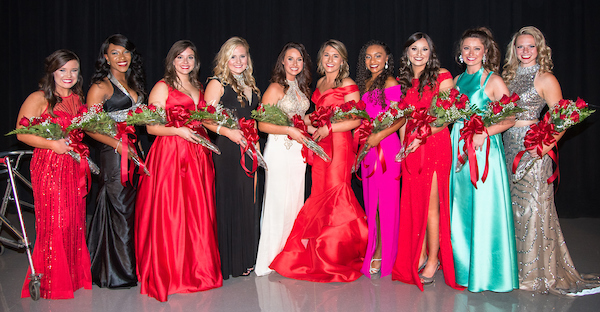 From left: Bailee Bryant, Jalia Wilkins, DeLena Harris, Carlee Waits, Brooklyn Wright, Leah Strain, Taylor West, Brooke Benefield, Rebekah Beasley, Shea O'Donnell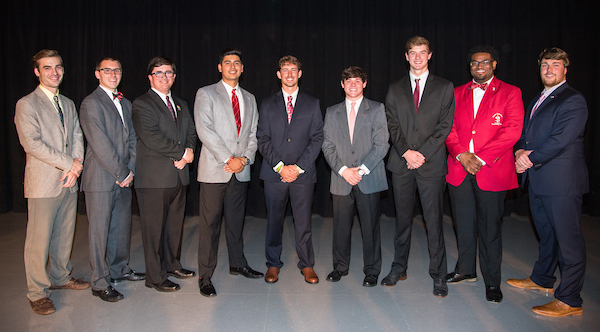 From left: Patrick Hubbard, George Meehan, Patrick Yim, Max Gallegos, Skylar Fontaine, Cory Deerman, Jack Gehrdes, Paris Coleman, Kyle Burt
PHOTOS BY KATY NOWAK