Halloween Festivities on Campus
10/20/2017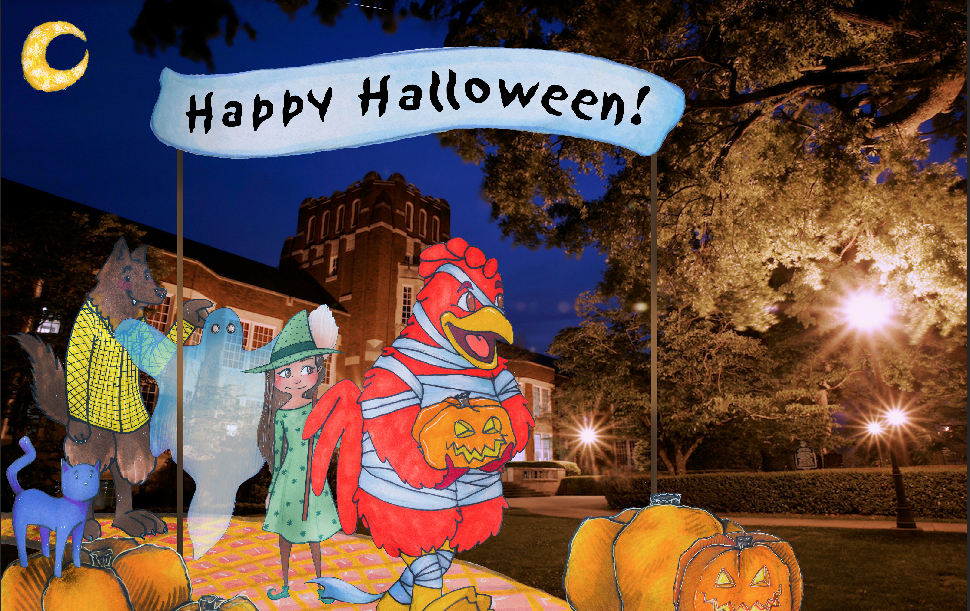 With a nip in the air and the leaves finally beginning to change color up on Chimney Peak, there's no "bones" about it – Halloween is on its way! JSU has planned more events than you can shake a broomstick at to celebrate the "spirit" of the season. From frightful to family friendly, there's something for everyone to enjoy.  
HALLOWEEN EVENT CALENDAR:
Bring Your Own Pumpkin (BYOP)
Oct. 23, 7-9 p.m., JSU Quad
University Housing and Residence Life invites students to bring their own pumpkins to the Quad to carve jack-o-lanterns. Get JSU themed pumpkin patterns here. 
Harvest Festival
Oct. 24, 4:30-7 p.m., JSU Quad
Children are invited to the JSU Quad for the annual SGA Harvest Fest, when JSU students will provide free games and trick-or-treating. Wear your best Halloween costume for even more fun. Free and open to the public.
Carnival at the Café
Oct. 24, 4:30-7 p.m., Jack Hopper Dining Hall
While you're on campus for the SGA Harvest Festival, head over to the Jack Hopper Dining Hall for a fall festival themed dinner. The menu will include kid-friendly, all-you-care-to-eat grub: burgers, fries, pulled pork sliders, grilled cheese sandwiches, pizza, pasta, a beef nacho bar, baked potatoes, polenta with pumpkin, peach pie, soft serve ice cream, cotton candy and caramel apples. The cost is $10 for adults, $5.50 for children younger than age 6, or a meal swipe for those with campus dining plans.
9th Annual Tubaween Concert
Oct. 25, 7:30 p.m., Mason Hall Performance Center
Join JSU's Tuba and Euphonium Ensemble, Encore! Show Choir and Steel Drum Band for a humorously spooky night of song and dance.  Free and open to the public.
Haunted Mason
Oct. 27, 4 p.m. to 12 a.m., Mason Hall
Mason Hall gets a ghostly makeover each year as part of the annual Kappa Kappa Psi fundraiser, Haunted Mason. Bring your friends to venture through the scariest haunted house in town. Tickets are $3 in advance or $5 at the door. Advance tickets may be purchased on the porch of Mason Hall during the day throughout the week. Proceeds benefit the music department. 
Spookapalooza Weekend
Oct. 27-29, JSU Canyon Center
Join the staff and volunteers of Desoto State Park, the National Park Service and the JSU Canyon Center for a weekend of fun events guaranteed to run shivers up and down your spine! Trick or treating, games, storytelling and more are in store during this popular annual event. All events are free to the public and great for all ages. Learn more here. 
"Hansel and Gretel" presented by the Jacksonville Opera Theatre
Oct. 29, 2 p.m., Oxford Performing Arts Center
These kids take trick or treating to a whole new level. Come enjoy this tale about a brother and sister whose appetite for sweets gets them in trouble with a witch. Tickets, which are $8 and $12, can be purchased online here. 
After Hours Club
Nov. 1, 7 p.m., 11th floor of the Houston Cole Library
Join the Center for Applied Forensics for a screening of Episode 2 of "The After Hours Club," a documentary series focused on death in America. JSU's forensics experts are featured in this episode, which was filmed on campus. View promo video here.