Emergency Management Professor Wins National Advising Award
10/13/2017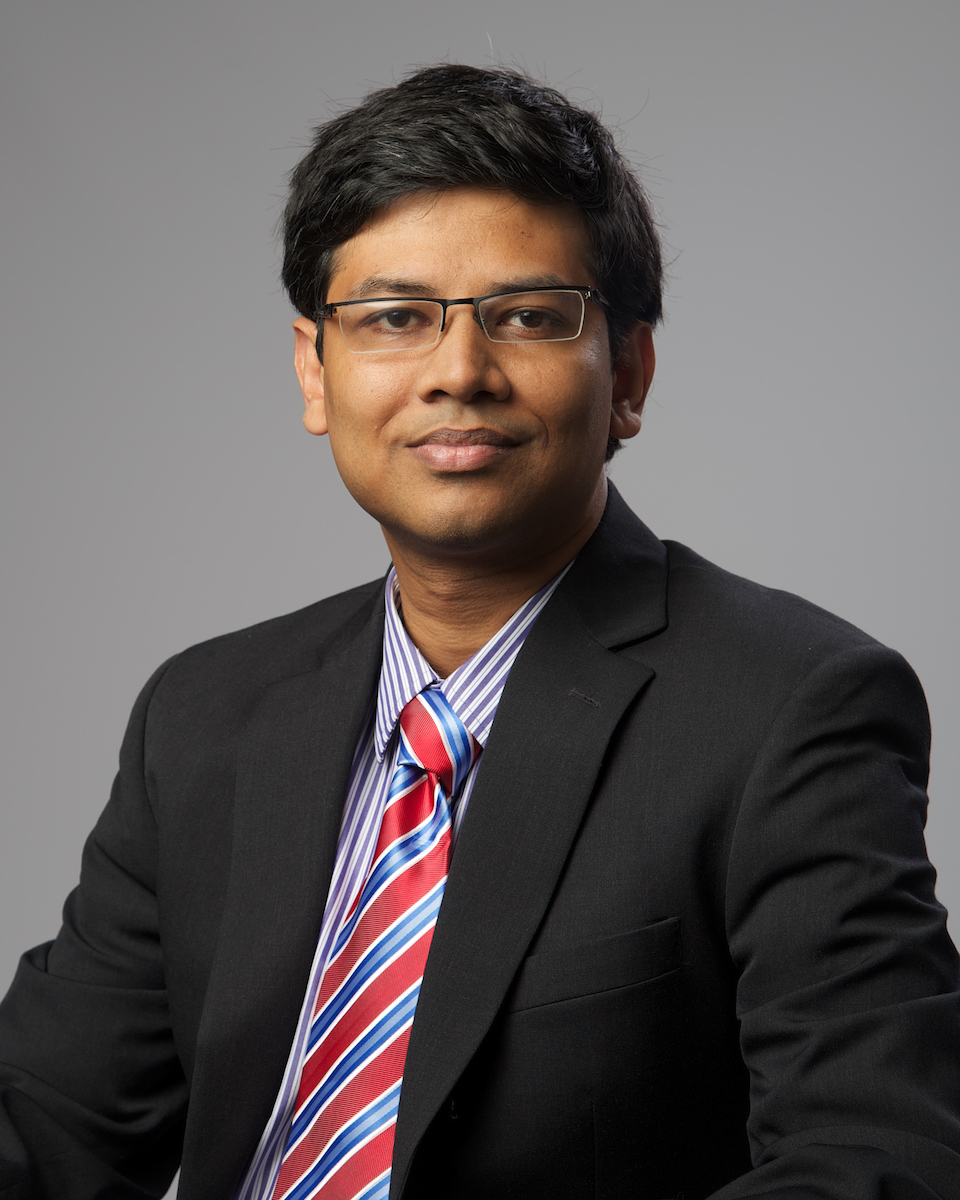 Dr. Tanveer Islam, JSU associate professor of emergency management, has been named the 2017 Student Chapter Advisor of the Year by the International Association of Emergency Managers (IAEM). He will be honored at the organization's annual conference in Long Beach, Calif. in November. 
Each year, the Advisor of the Year award is given to an IAEM student chapter advisor who has gone above and beyond the call of duty, making great strides in promoting the work of the student chapter and IAEM students as a whole. Dr. Islam serves as advisor to JSU-IAEM, which was named the national IAEM Student Chapter of the Year in 2016. Its mission is to provide emergency management students educational, networking and professional development opportunities.
"Dr. Islam is very deserving of this prestigious award," said Dr. Jeff Ryan, associate professor and head of the Department of Emergency Management.  "He is dedicated to student success and emergency management professional collaboration. This is manifest in his efforts to build our IAEM student chapter." 
Dr. Islam joined the JSU faculty in 2011. In addition to serving as an associate professor, he is also director of the doctoral program in emergency management. He earned his PhD in Land Use Planning from Texas Tech University in 2006 and is a certified floodplain manager. Before coming to JSU, he worked for the National Oceanic and Atmospheric Administration's (NOAA) Environmental Cooperative Science Center, Texas A&M University at Galveston, the Wind Science and Engineering Research Center (currently, the National Wind Institute) at Texas Tech, and the Government of Bangladesh Local Government Engineering Department.  
JSU offers a bachelor's, master's and doctoral degree programs in emergency management. The nationally recognized JSU-IAEM is open to all undergraduate and graduate students of all majors. Its 2017-2018 student officers are:
President, Simran K. Singh
Vice President, Dawn McGee
Secretary, Judith Weshinskey-Price
Treasurer, Thomas Reimann
Doctoral Representative, Joshua Marguilies
Master's Representative, Jessica Marlman
Undergraduate Representative, Adam McGahey 
For more information on JSU-IAEM, email jsuiaem@jsu.edu.