President Beehler Receives National HR Award
07/02/2017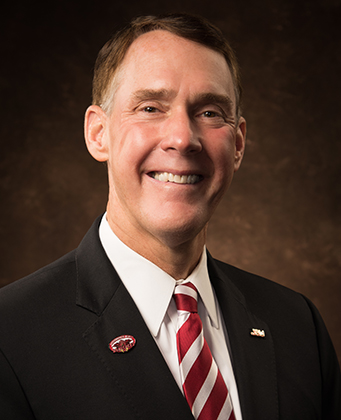 Dr. John M. Beehler, JSU President, has been awarded the College and University Professional Association for Human Resources (CUPA-HR) 2017 Chief Executive HR Champion Award. Recognizing that what makes an institution great are its people, this award honors a higher education president or chancellor who has demonstrated significant support for the institution's human resources function. 
When President Beehler took the helm of JSU in July 2015, he launched a strategic initiative to enhance the university's management of human capital. This initiative encompasses enhancing the total rewards package for JSU employees; enhancing existing and implementing new and effective employee recognition programs; supporting the life cycle of employees through performance management and professional development opportunities; and creating and promoting a university culture of diversity, inclusion and sensitivity.
"Dr. Beehler has proven to be an outstanding professional, mentor, educator and colleague," said Dr. Heidi Louisy, JSU's Chief HR Officer. "He has been among the most visible proponents at JSU for the acknowledgement, respect, appreciation and enhancement of the university's human capital and supporting policies, procedures and systems."
CUPA-HR serves higher education by providing the knowledge, resources, advocacy and connections to achieve organizational and workforce excellence. Headquartered in Knoxville, Tenn., and serving 23,000 HR professionals and other campus leaders at nearly 2,000 member institutions and organizations around the country and abroad, the association offers learning and professional development programs, higher education salary and benefits data, extensive online resources and just-in-time regulatory and legislative information. 
Thanks to the generous support of Sibson Consulting, CUPA-HR will contribute $8,000 to JSU's endowment or a scholarship fund of President Beehler's choice.