Fourth Annual Bluegrass on the Rim Returns to Canyon Center
06/05/2017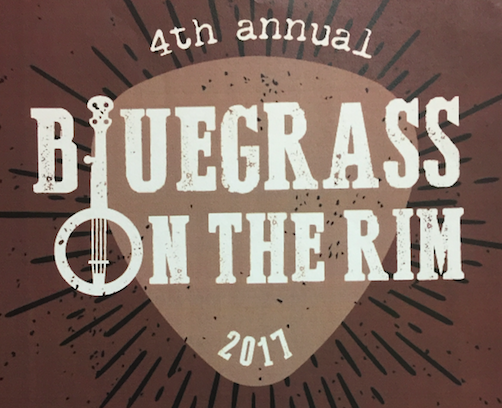 JSU's Little River Canyon Center is pleased to announce its fourth annual "Bluegrass on the Rim" music festival on Saturday, June 10, 5-10 p.m., at the Canyon Center in Fort Payne.
Festival attendees will enjoy top bluegrass performers as they play authentic mountain music guaranteed to resonate with die-hard bluegrass fans as well as followers of folk, country, rhythm and blues, and rock and roll.
"The talent line-up this year is phenomenal," said Pete Conroy, director of the Little River Canyon Center. "We are featuring nationally known bluegrass talent, including Kelli Johnson and 4 in the Fire, Solid Blue and Foggy Hollow Review. We also give a warm welcome back to our host Glen Williams."
Featured acts will include:
Kelli Johnson and 4 in the Fire: No stranger to the music industry or Bluegrass on the Rim, Kelli Johnson has partnered with Americana band 4 in the Fire to create Christian music that defies labels and blends genres.
Solid Blue: This Huntsville based act provides driving traditional bluegrass music mixed with unique arrangements of contemporary songs that highlight the tight harmony vocals and instrumental talent of its members.
The Foggy Hollow Review: This unique blend of musicians from several genres, all hailing from the Appalachians, present traditional tunes featuring the members' vast musical backgrounds.
In addition to enjoying great performances, guests will be treated to the beauty of Little River Canyon.
"Our giant outdoor concert stage is designed for big shows, complete with multi-color LED stage lighting," said Conroy. "It's pretty special, but nothing compares to the natural backdrop of Little River Canyon National Preserve."
Gates will open at 5 p.m. Guests should arrive early to claim a place for their lawn chairs or blankets. Barbecue will be available for purchase.
Advanced tickets are $12 per person and $20 the day of the show. JSU student tickets are $5 in advance with a valid student I.D. Children ages 12 and younger, accompanied by an adult, will be admitted for free. Purchase tickets online or on-site the day of the show. Proceeds help fund environmental education programs at Little River Canyon Center.