Comm Professor Honored for Lifetime Achievement in Aviation Reporting
06/22/2017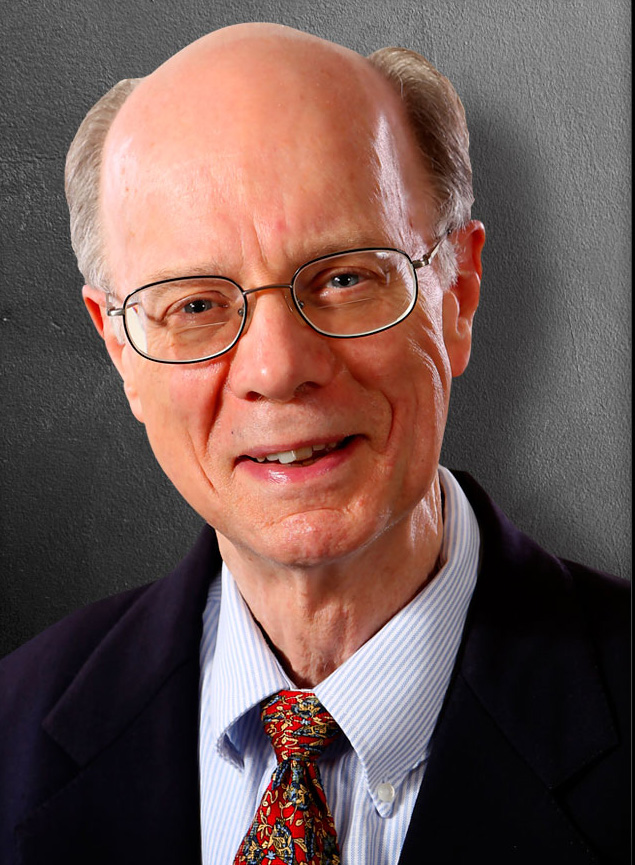 Recently retired JSU assistant professor Jerome Greer Chandler was one of three recipients of a lifetime achievement award at Aerospace Media Awards 2017 in Paris on June 18. Unable to attend because of health issues, Chandler said of the recognition, "It's a real honor, one that I will treasure always. Thanks to all who helped along the way – my family, editors and colleagues. I'm humbled."
Chandler's journalistic journey began when his grandfather indulged his passion for things aeronautic by taking him to Dallas Love Field to watch DC-6s and DC-7s take off and land.
The arc of that journey altered when, in succession, two relatives died in separate air crashes. Chandler wanted to know the how and the why behind the tragedies.  
In 1984 he published a piece on Korean Air Flight 007. The late Coleman Lollar, editor of Frequent Flyer, read it and Chandler's 23-year globe-girdling relationship with the groundbreaking publication began.
Assignments for others followed, among the publications with whom he's worked: Aircraft Maintenance Technology, AirlineRatings.com, Time, Overhaul & Maintenance, The Financial Times of London, Consumer Reports Travel Letter, Travel & Leisure, Popular Science, and Wirtschaftswoche. So did two books: "Fire & Rain" chronicled the demise of Delta Flight 191 in 1985 in Dallas. He was recently a co-author of the e-book "Greener Wings," which explored aviation's impact on the environment.
In parallel with his writing career he taught journalism for 30 years at JSU, retiring in February 2017. Professor Chandler infused his real world experiences into his lectures and assignments, eschewing the ivory tower teaching techniques of academia for lessons that were more practical. He illustrated the who, what, when, where, how and why of a story by using examples of what he'd written. The idea was to help mold a generation of critical thinkers, journalists who were able think rationally and objectively – while communicating their thoughts with a dash of lyricism and grace. It was his strong belief that good journalism and compelling prose do not have to be mutually exclusive.
That philosophy has seen his students go on to work for, among others, CNN, The Weather Channel and National Public Radio affiliates.
Chandler's expertise in aviation has been called on by CNN, NPR, Good Morning America and PBS Nova's 1989 documentary "Why Airplanes Crash." He has appeared three times as a commentator on Mayday, dissecting the circumstances that fell Delta Flight 191, Southern Airways Flight 242 and the ValuJet Flight 592.
Each crash tells a story; each accident imparts important lessons. It's the communication of those lessons that drives Chandler to this day.