Beatles Tribute Band to Rock Campus on June 23
06/18/2017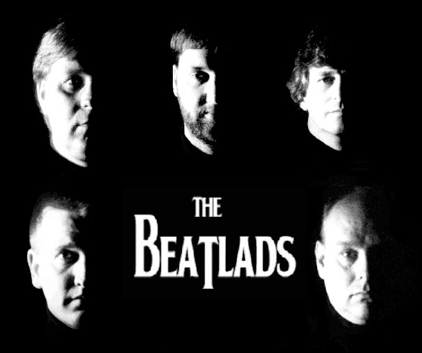 The BeatLads have traveled "Across the Universe," from the "Octopus's Garden" and "Penny Lane," to "Come Together" at JSU on Friday, June 23, for their fourth annual summer concert on campus, presented by the Offices of Counseling and Disability Support Services. The free concert will begin at 7 p.m. in Wallace Hall auditorium.
Enjoy an evening of music as this Beatles tribute band plays the tunes of the Fab Four. Their repertoire includes nearly 60 songs, focusing on the Beatles' 1962-1966 touring period. Concert-goers can expect to hear such hits as "All My Loving," "Day Tripper," "I Want to Hold Your Hand," "Hard Days Night," "Here Comes the Sun," "Let It Be," "Revolution," "Ticket to Ride," "Yesterday," and dozens more.
The BeatLads have been playing together since 2004. Not only do they perform the music of the Fab Four, they dress the part and play period instruments made famous by the band such as Ringo's Ludwig "Black Oyster Pearl" drums and Lennon and Harrison's Gibson, Rickenbacker and Epiphone guitars. Even their amplification system is made up of the vintage Voxes that gave the Beatles their signature sound.
The history of the BeatLads mirrors that of the original Fab Four in several ways. Lawton Higgs and Jamie Glass ("John" and "Paul") were the first of the four "Lads" to combine their musical talents. As co-directors of a junior high week at Methodist Camp Sumatanga, the two entertained "the masses" with their renditions of several Beatles' songs. The talents of Daryl Hardy ("George") on lead guitar and Kevin Higgs ("Ringo) on drums completes the rocking ensemble.
Learn more about The BeatLads at www.thebeatlads.net. For questions, contact Debbie Buzan at dbuzan@jsu.edu.