JSU Forensics Team Uncovers Emmy
06/20/2017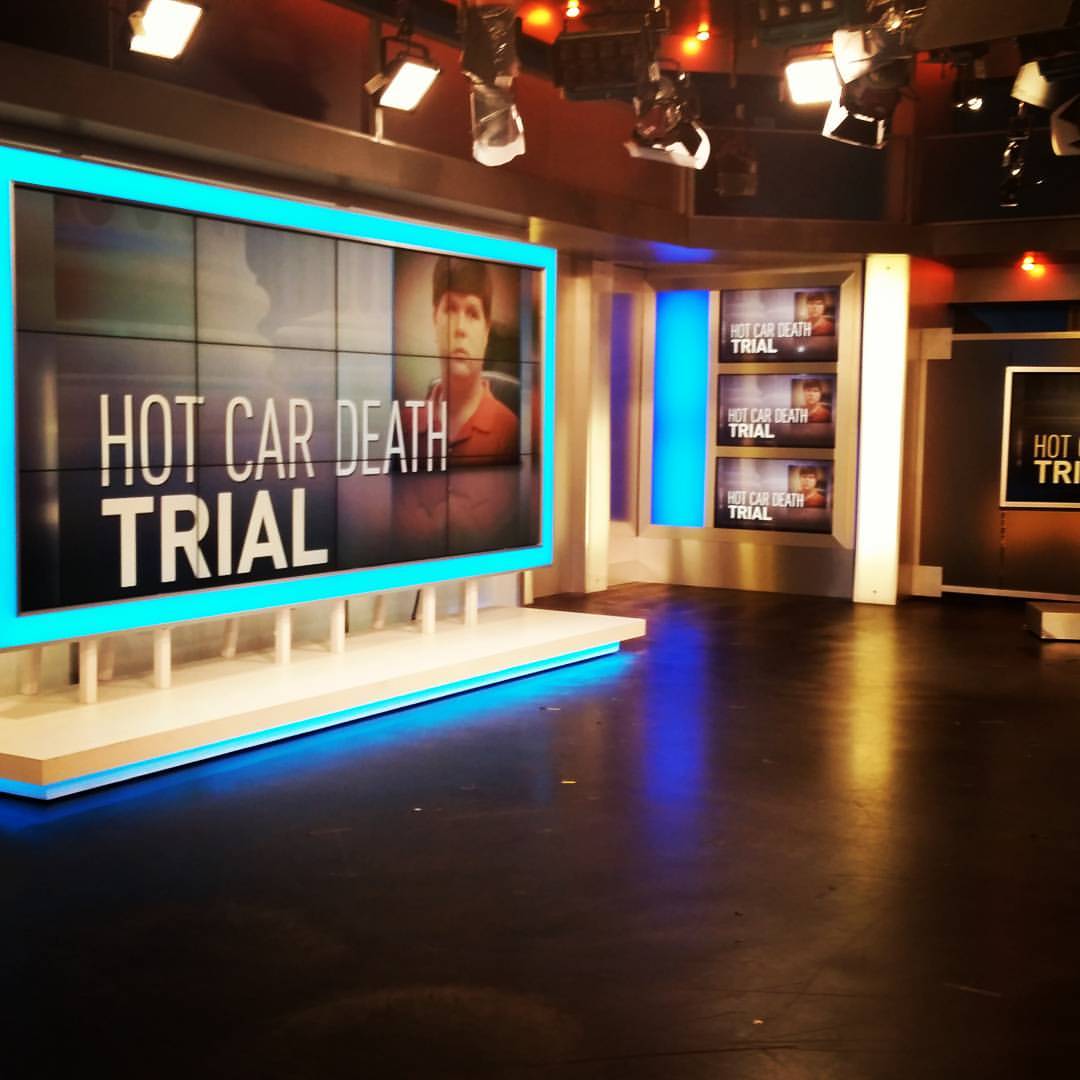 The JSU Center for Applied Forensics played a key role in helping Vinnie Politan and WXIA Atlanta 11Alive News win a regional Emmy for their four-week coverage of the Justin Ross Harris trial. The forensic team consisting of Joseph Scott Morgan, Mark Hopwood, Shane Golden and Rick Davis, collaborated to provide all of the forensics commentary in the case for 11Alive, in addition to CNN.
In November, Justin Ross Harris was convicted of murdering his 22-month-old son, Cooper, by intentionally locking him inside a hot car in the parking lot of his workplace in Cobb County, Georgia. The highly publicized case received international media attention. 
"Though the trial lasted roughly four weeks, we began chatting about the Ross Harris case almost a year in advance at CFAF," said Morgan, forensics professor at JSU. "The choices Harris made regarding little Cooper Harris set in motion a highly complex and layered crime scene. Not only were there standard forensic matters to be considered such as basic crime scene security and evidence collection, but in this particular case, scene recreation was key. The data developed by investigators regarding temperature, both within the vehicle as well as outside of it, was critical. Ultimately, heat became the instrument of death." 
JSU is proud of the stellar forensics team that went above and beyond on this case, in addition to all the others they assist with on a daily basis. For more information on the JSU Center for Applied Forensics, please click here.