Sarah Cusimano Miles Named President of Faculty Senate
05/21/2017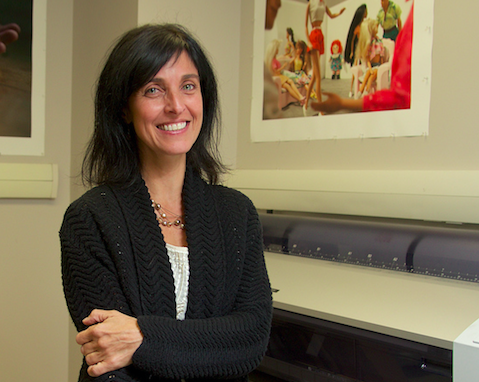 Sarah Cusimano Miles
By Heather Greene
Sarah Cusimano Miles, assistant professor of photography, has been named president of the JSU Faculty Senate for the 2017-18 school year.
Miles earned a Bachelor of Science in psychology from the University of Alabama and a Bachelor of Fine Arts from JSU. She went on to earn a Master of Art and Master of Fine Art from the University of Alabama.
In 2007, Miles joined the faculty at JSU. She specializes in photography and has recently been researching the integration of smartphone technology into her photography curriculum. She also holds an interest in collections of objects, in both public and private significance, which has also led to her work with the Anniston Museum of Natural History.
"Photography interests me in that it inherently involves a sense of magic and almost ceremonial methodology," explained Miles. "Whether it is the alchemy in the darkroom or the transformation of light as it passes through the aperture and creates a latent image, I am still continually delighted by the phenomenon of the process. I also love the immediate emotional response people have to a photograph because of its association with authenticity. This truth-claim of a photograph can be intriguing to consider in that a photograph does not illustrate 'reality' in the strict sense of the word, but only one version of it."
Miles strongly encourages her students to "be engaged" and take advantage of all the opportunities that college offers. "The years you have in college are a privilege, and if you do it right, they will prove transformative," she said.
During her tenure as president, Miles will represent the interests of the faculty to the administration – attending University Executive Council and Board of Trustee meetings, in addition to other tasks and responsibilities. She explains that in the last year, she and the outgoing president, Dr. Pitt Harding, have attended several administrative committee meetings. This will be her third year on Faculty Senate.
"It has been fascinating to learn a little about the interaction among the various areas and how they work together to operate the university," she said. "I know that in the coming year I will become even more familiar with these practices and more involved with the dynamics of the university."
Miles resides in Gadsden and has two daughters and a son. Her eldest daughter is recently married and resides in Denver. Her son is currently finishing his degree at JSU, and her youngest daughter will be a senior next year in Boston.