JSU Greek Life Ends Outstanding Academic Semester
05/03/2017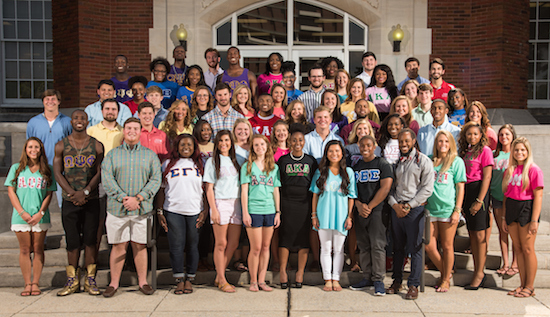 The fraternity and sorority community at JSU had an outstanding semester in academics this past spring. Fraternities and sororities maintained a 3.06 average GPA, which is significantly higher than the undergraduate student average of 2.67.
Additionally, eight chapters and colonies were able to achieve a chapter average GPA of 3.0 or higher. Those chapters are listed below:

Zeta Tau Alpha
Phi Mu
Alpha Omicron Pi
Alpha Xi Delta
Delta Zeta
Sigma Nu
Sigma Alpha Epsilon*
Delta Sigma Theta

JSU is proud of what our fraternity and sorority members are accomplishing and cannot wait to see what they have planned for the remainder of the year!
* Indicates a colony.