JSU Counselor Receives Statewide Award
05/22/2017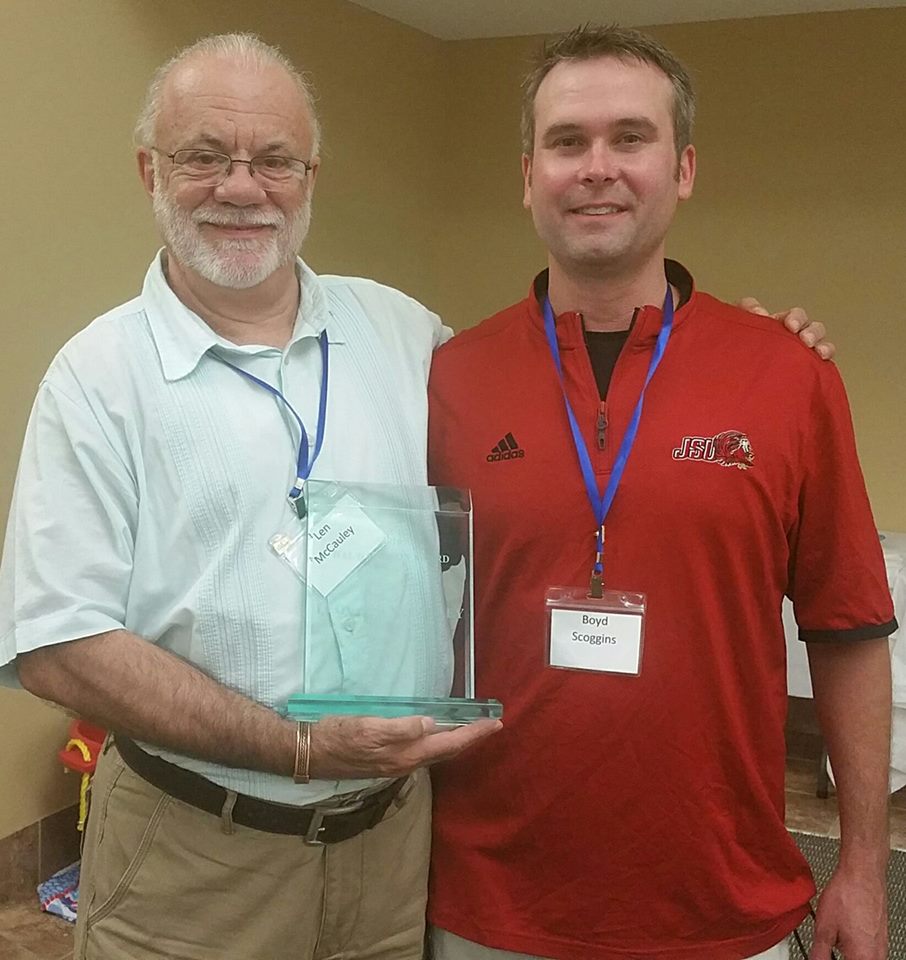 JSU Counselor Len McCauley (left) is presented his award by the association's vice president, Boyd Scoggins.
Len McCauley, a counselor for JSU Counseling Services, has been named the 2017 recipient of the Hal Davidson Award by the Alabama chapter of the Employee Assistance Professionals Association. Named in honor of one of its founding members, Hal Davidson, who spent his career working in the addiction and employee assistance field, the award is presented annually to a member who has made outstanding contributions to the employee assistance profession.
McCauley coordinates JSU's New Pathways program, which helps students who have violated the university's student code of conduct by committing a drug or alcohol related offense. He also provides services to all other students, student athletes and university employees in need of counseling. He is described by his peers as someone who goes above and beyond the call of duty for his workplace and community.
He is a Certified Employee Assistance Professional (CEAP) and has served in the social work field for 43 years.