Chief Ladiga Trail Summit on Tuesday
05/22/2017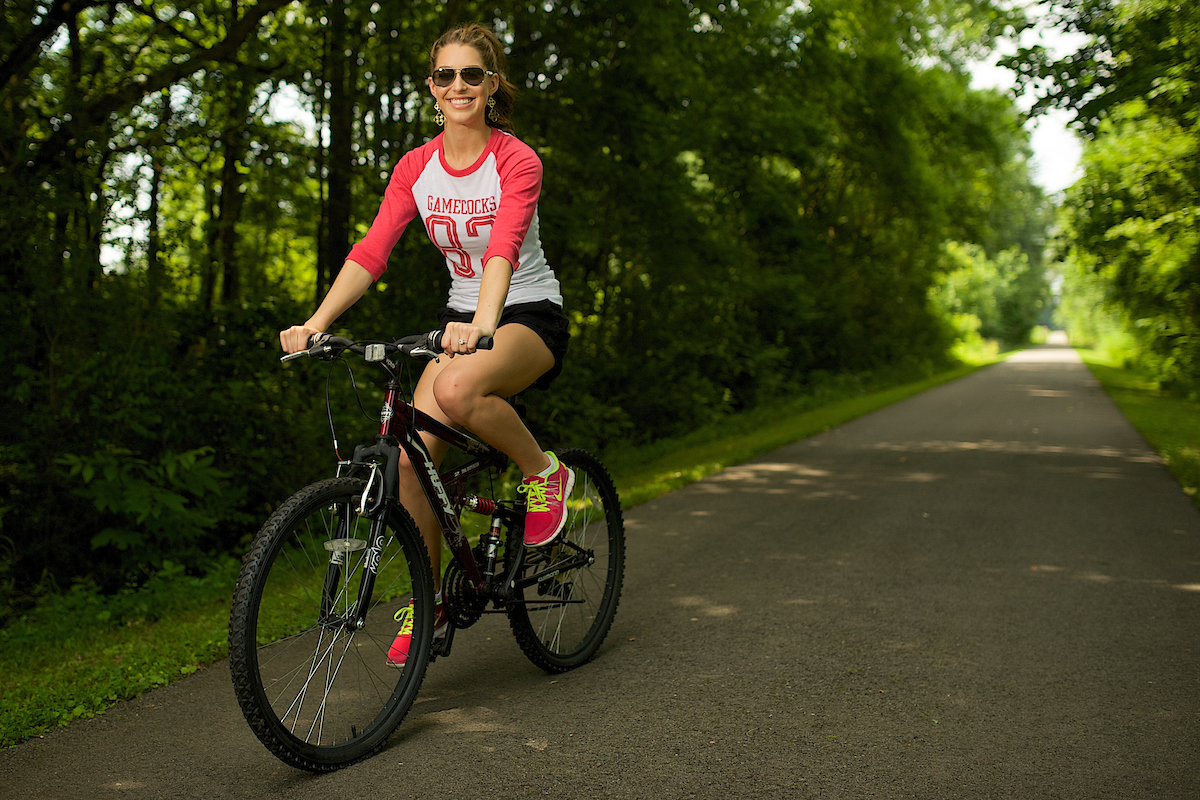 The trail runs through JSU's campus.
Learn about new developments and improvements on the Chief Ladiga Trail at a summit on Tuesday, May 23, at 5 p.m. on the 11th floor of the Houston Cole Library. Refreshments will be served and representatives and updates will be available from Anniston, Weaver, Jacksonville and Piedmont, as well as both Calhoun and Cleburne Counties. The event is free and open to the public. Questions? Call the JSU Canyon Center at 256-782-8010.
The Chief Ladiga Trail is Alabama's premiere rails-to-trails project. It wanders 33 miles through the countryside of Calhoun and Cleburne counties, and it connects the municipalities of Piedmont, Jacksonville, Weaver and Anniston. Seen along the way are beautiful wetlands, streams, forests, farmlands, and a horizon filled with mountains. The Chief Ladiga Trail is a family-oriented pathway that provides a safe, non-motorized way to travel, exercise and relax while enjoying the outdoors.