There's No Place Like Wonderland: "Dorothy Meets Alice"
04/03/2017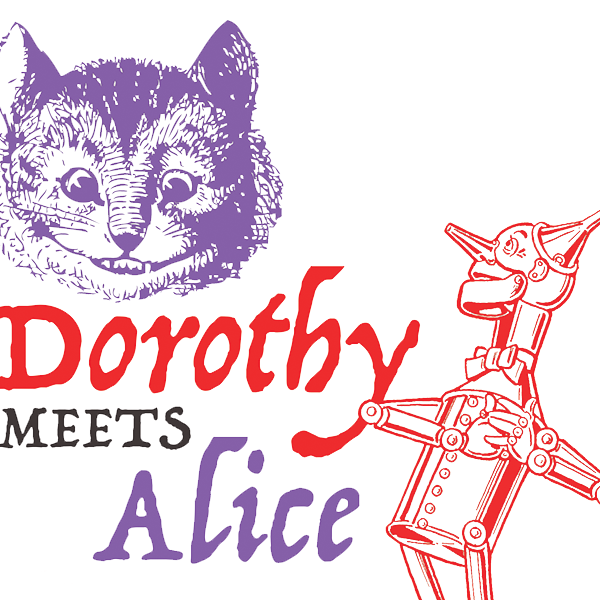 by JoAnna Mitchell, staff writer for The Chanticleer
This April, join JSU's own Alpha Psi Omega (APO) chapter for their whacky performance of Joseph Robinette's "Dorothy Meets Alice." Written in 1990 and based on a musical by Robinette and Karl Jurman, this fun little play mixes the worlds of Wonderland and Oz to take viewers of all ages on a comedic journey to discover the magic of reading.
The hour-long production will be performed four times: April 7 at 7 p.m., April 8 at 2 p.m. and 7 p.m., and April 9 at 2 p.m. Tickets are on sale at $10 for adults and $5 for children 13 and under.
The play follows a procrastinating young man named Judson (Cheyenne Oliver), who after waiting until the last minute to write a book report, falls asleep and finds himself in a magical world between Lewis Carroll's Wonderland and L. Frank Baum's land of Oz.
Now responsible for untangling the two classics, Judson must help the beloved characters find their proper destinations while avoiding the Wicked Witch (Ebony Antione) and the Queen of Hearts (Georgia Johnson). The cast also includes Dorothy (Halima Kamara), Alice (Abby Jaskowski), the White Rabbit (Brooke Elam), Mad Hatter (Tiffany Jenkins), Dormouse (Kyle Robinson), Scarecrow (Audrae Peterson), Tin Man (Larry Mason) and even the Cowardly Lion (Spencer Wheat).
"Dorothy Meets Alice" was chosen this year for its positive messages. Geared toward children, the play highlights the importance of working together and loving one another as well as the importance of reading and theater.
"It is important to expose children to theater while they are young so that they can grow up with an appreciation for the arts", said director and APO chapter president Savannah Jones. "I think both APO and the department were excited for an opportunity to share our love of theater with the younger crowd again."
After each performance, children and other audience members can enjoy tea and cookies with all the cast. Audience members can meet and greet with the characters, take photos, and even get autographs from their favorite fairy tale characters.
The show is produced by the Jacksonville Statue University drama department and Alpha Psi Omega, a national theater honors society.
The JSU chapter, or the Omicron Eta Cast, are a group of "talented and incredibly hard working individuals who fiercely represent the school's drama department," according to Jones. The members work hard to support the department and local theater scenes while "enriching the community through the art of theater."
APO produces a mainstage show each year. The show is directed and designed entirely by students and APO members. This gives the students and members an "immense amount of responsibility," said Jones.
"From direction, to acting, to design, and even technical direction, everything about this show was produced by students," Jones said. "That's what makes this a super exciting and rewarding experience!"
This article is reprinted with permission by The Chanticleer, JSU's student newspaper.

Costume sketches by Megan Wise, JSU senior and costume designer for "Dorothy Meets Alice."