JSU Remembers the Holocaust on April 13
04/03/2017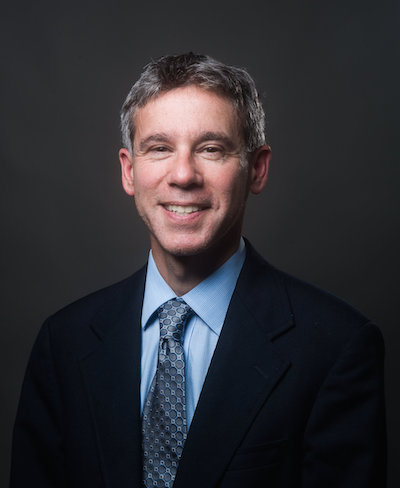 By Heather Greene
In the heat of the street-to-street fighting of the Russian resistance during World War II, young Jewish Resistance member, Gabriel Sedlis was given charge of a young SS officer, a German from Luxembourg, until the prisoner could be taken to the processing camp. His instructions were to shoot the soldier should he try to escape.
During the night hours, this watch gave way to conversation as Sedlis tried to calm the agitated soldier by explaining he would have a fair trial according to the Geneva Convention. The two enemies soon realized they had more in common than fighting a battle. Like Sedlis, the SS officer was also an artist and had dreams after the war.
The next morning, Sedlis was told that the Resistance did not have time to deal with taking the solider to the processing camp. His orders were, "Take him out back, make him dig a grave for himself, shoot him, and then bury him."
This juxtaposition between morals and military orders was a pivotal point for Sedlis, and audiences can expect to hear the rest of this story from Sedlis' son, Dr. James Sedlis, who will be the speaker at the annual JSU Holocaust Remembrance event.
James will be retelling the stories of his father, who was a part of the small but valiant resistance effort in Vilnius, which was returned to Lithuania during the Russian occupation of 1939.
The years of 1939 until 1941 were a good time for Sedlis, as the Russian controlled schools meant no anti-Semitism. However, the German occupation in 1941 would drastically change this time of peace.
During the time of Nazi-controlled Lithuania, the Sedlis family found ways to make themselves useful, which saved their lives. Elias Sedlis, Gabriel's father and James' grandfather, was an OBGYN doctor and the director of the ghetto hospital. Elias was able to hire his son Alexander, a move that saved Alexander's life from the mass Jewish graves that were occurring in the Ponary forest.
With his unusual artistic ability, Gabriel, who also spoke four languages, took a job as a sign painter, making a miniature model of the city for the Germans who wished to document the extinction of Jewish history. Soon Gabriel was asked to forget passport papers for Jews who were trying to flee for their lives.
This skill made him very valuable, and he was asked to join the underground Jewish Resistance, which only sought out the people they wanted in their movement. After facing various trials during the war, Gabriel relocated to New York and attended Harvard University, where he earned a degree in, quite obviously, architecture.
This ability to be useful and help one's neighbor not only saved Gabriel's life on more than one occasion but was also passed down to his son, who, after attending medical school in New York, relocated to Birmingham, Ala. after completing his fellowship with the American Sports Medicine Institute. He is currently a practicing physician with Lemak Sports Medicine in Birmingham.
James has two sons, Aaron and Jared. As his Bar Mitzvah project, Aaron has also taken up the torch to retell Holocaust stories, as he is in the process of working on the story of his grandmother, Joanna Epsztein Sedlis, Gabriel's wife.
On the importance of keeping alive the stories that have come forth from the Holocaust, Sedlis explained, "Truthfully, I think that…we [Americans] are very distant from anything like this. We don't see a lot of persecution and things like that in our environment now, luckily, in the country that we live in. But it occurs in different parts of the world still, and I think we need to be kind of aware of what has happened to groups of people over time that continue to fight for other groups around the world and rally to their needs and causes."
Every year, the Jacksonville State University Holocaust Remembrance Committee strives to retell the stories of the Holocaust to keep the voices from the past alive. This year, the committee consists of Kim Stevens, professor and senior catalog librarian; Bethany Latham, associate professor and electronic resources/documents librarian; Russel Lemmons, professor of history; Esta Spector, community outreach; Steven Whitton, professor of English; Jesslan Sharp, SGA president; and Ranger Rumrill, SGA VP of Student Activities.
James will be speaking at the annual JSU Holocaust Remembrance event on April 13, 7:30 p.m., in the Stone Performing Arts Center. This event is free and open to the public. For more information, please contact Kim Stevens at weather@jsu.edu.
Photo: Dr. James Sedlis (Lemak Sports Medicine/Sedlis courtesy)