Women of JSU: Past, Present and Future
03/05/2017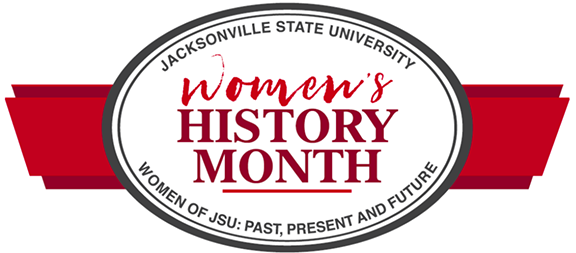 March is Women's History Month and Jacksonville State University plans to honor the women of JSU with a series of events throughout the month. We will pay homage to the women who have made significant contributions to the university's past, those who are making their mark at JSU today, and those who will become campus leaders in the future.
We will honor trailblazers, such as Dr. Roberta Watts, the university's first African-American faculty member who later became dean of nursing; Dr. Pamela Beehler, the first JSU First Lady with a doctorate; Heather Whitestone, the first JSU student crowned Miss America and first Miss America who was hearing impaired; JSU alumna Laura Phillips, the first woman judge in Calhoun County; Gladys Carlisle (deceased), who was the first chair of the Academic Affairs Committee of the JSU Board of Trustees; and Lily Ledbetter, the first JSU friend, donor and former staffer to have a US Act of Congress named in her honor.
A diverse committee of students, faculty and staff have organized a variety of activities this month that are open to the university community. We hope you will join us. See calendar.