PRSA State President Visits JSU
03/06/2017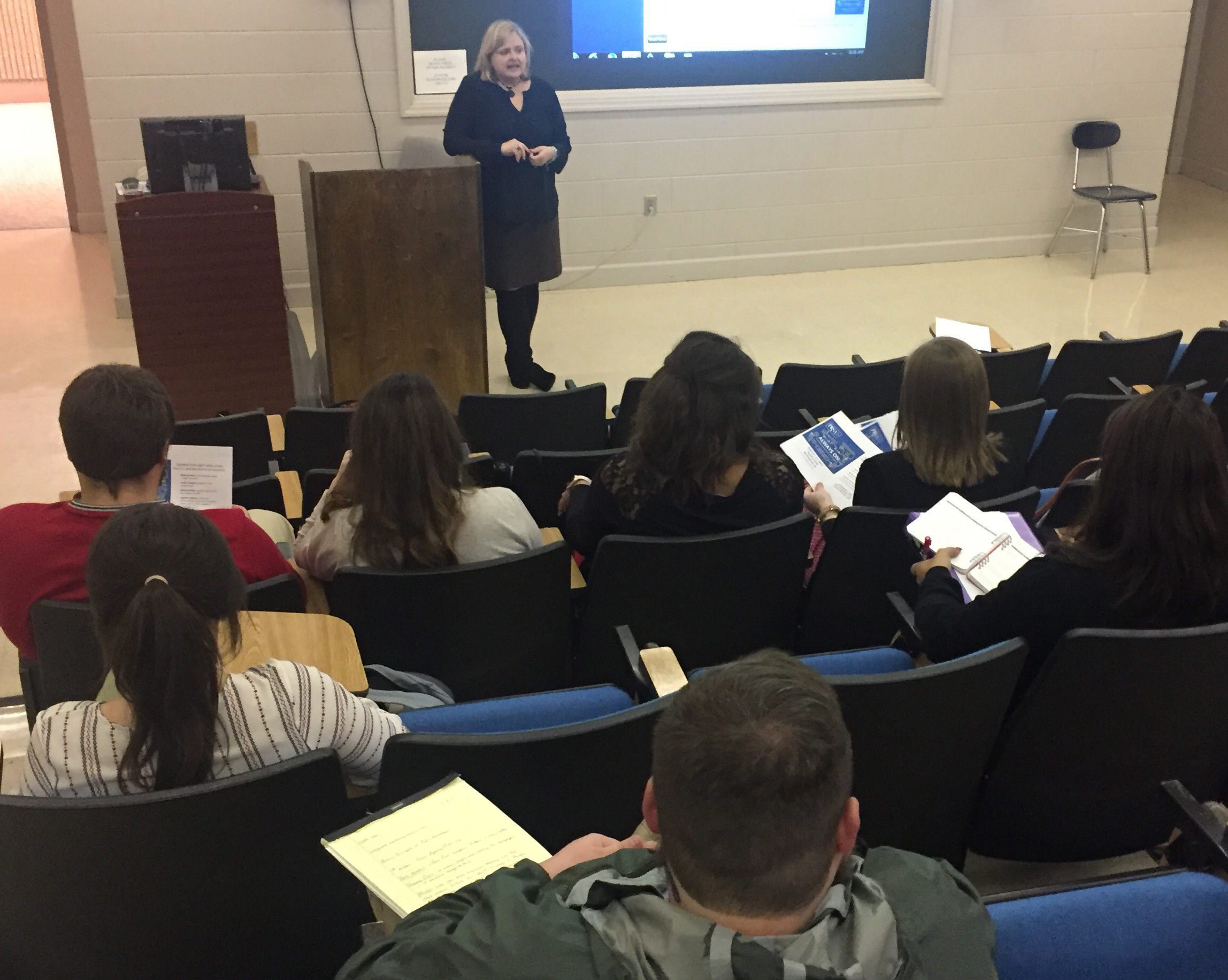 PRSA President Missy Burchart speaking to JSU PR students.
Missy Burchart, president of the Alabama chapter of the Public Relations Society of America, visited JSU on March 1 at the invitation of JSU PR Director Buffy Lockette.
Burchart serves as vice president of communications and development for the Alabama Literacy Council. She spoke to students in Dr. Augustine Ihator's Public Relations Campaigns class. Also in attendance were the following PR professionals, who answered questions from the students: 
Emily Duncan, Director of Tourism and Marketing for the Calhoun County Chamber of Commerce

Jacki Lowry, Communications Specialist for Alabama Power Company 

Jessica Smith, Resource Development Associate for United Way of East Central Alabama

Eric Wright, Communications Officer for the City of Gadsden
"I plan to start getting regional PR professionals together once per semester for a mixer like this with PR students," said Lockette. "It's my way of being a regional steward as envisioned by President Beehler, while at the same time giving back to the PR profession as required of me as an accredited PR professional."

Lockette was recently reaccredited by PRSA's Universal Accreditation Board for another three years. Accreditation in Public Relations is a voluntary certification program for PR professionals who have demonstrated broad knowledge, experience and judgement in the field. Lockette was first accredited following a rigorous peer-review process and computerized exam in 2014. Lockette was also recently elected to the board of directors for Alabama PRSA. In December, she completed a master's degree at Auburn University at Montgomery. As part of her thesis, she created a media training guide for Alabama nonprofit Victims of Crimes and Leniency (VOCAL) to distribute to the families of homicide victims statewide.