Faculty Spotlight: Jennifer Troncale
03/06/2017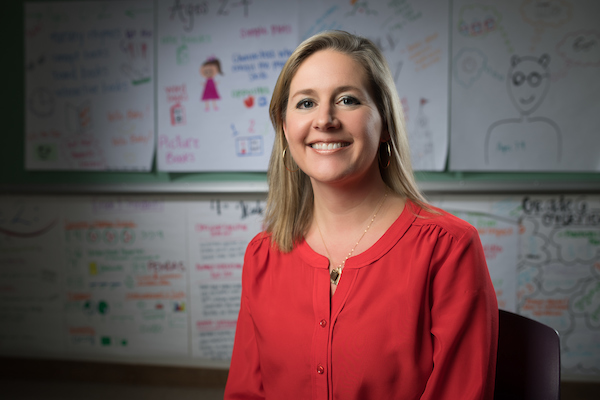 Jennifer Troncale
Dr. Jennifer M. Troncale, assistant professor of curriculum and instruction, came to JSU in a full-time capacity in August 2011, but her relationship with the university goes back to her time as an adjunct university supervisor.
Originally from Gadsden, Ala., Troncale earned her Bachelor of Science in elementary education, Masters of Education, Educational Specialist in Elementary Education, and her Doctor of Philosophy all from the University of Alabama. She received her National Board Certification in 2003.
Troncale's area of expertise is elementary education, specifically science methods. She develops elementary science lessons that align with the learning cycle inquiry-based teaching model. Her teaching interests include integrating STEM into practice, using digital tools to enhance science lessons, providing active learning opportunities to promote student engagement, and fostering meaningful discourse in the classroom.
On what drew her to these areas of research, Troncale explained, "I had an incredible advisor/professor/mentor when I was working on my doctorate. It was her guidance, support, and encouragement that convinced me that I could make a difference in higher education."
Possessing a true love for educating young minds, Troncale was initially apprehensive about leaving the elementary classroom. When she came to JSU as an adjunct university supervisor, she observed practicum students teaching lessons and quickly realized that "by mentoring and coaching pre-service teachers," she could "directly impact student learning."
Troncale seeks to provide her students with a combination of whole and small group discussions to ensure each student has an "opportunity to use their voice in the classroom." Most of her classes are very hands-on and activity based, including inquiry-based learning cycle mini lessons. She strongly believes in real learning activities as a means of teaching teachers. While all of her undergraduate classes are taught in a traditional format, graduate students can have the option of taking a class with Troncale online.
"I think teaching is the greatest career choice, so I naturally enjoy sharing my enthusiasm and love for the profession," stated Troncale. "I consider myself a lifelong learner, and this profession allows me to be creative while continuing to learn new things each day. Most importantly, teaching presented daily opportunities to help, mentor, coach, and encourage, while providing inspiration that can make a powerful difference in the lives of others."
For students taking a class with Troncale now or in the future, she advises, "Communication is key! I encourage students to talk to the professors and staff at JSU. We have their best interest in mind and are committed to their success."
This emphasis on communication is reflected in her current focus, which is providing her students with "voice and choice" in the classroom. As a constructivist, Troncale seeks to include various opportunities for students to "take ownership" of their own learning. 
This concept was tangibly produced after collaborating with another colleague who teaches special education courses. The two saw that pre-service teachers were in need of a repertoire of effective teaching strategies for meeting the needs of all learners in a diverse classroom setting. This collaboration brought about the STEM for All Learners and Behavior Management/Autism Student-led workshop. In Troncale's class, this workshop serves as an alternative assignment for students who are interested in either researching a specific need in the classroom or willing to take on more of a leadership role. Students research and plan a presentation that "highlights a STEM challenge for students with a specific need." These presentations are given during the workshop while Troncale acts as the facilitator.
Not only does Troncale truly care about her students but she feels fortunate to work at JSU. "The people I work with at Jacksonville State University make this campus the very best," stated Troncale. "I am fortunate to work with exceptional leadership as well as colleagues who are passionate about teaching and committed to student learning. It's evident from daily interactions that there is a strong sense of community at JSU. I think any student would feel at home here during their college years." 
JSU is thankful to have forward-thinking teachers like Jennifer Troncale who are preparing students to teach others!