ZTA's 47th Annual Big Man on Campus Fundraiser Slated for Feb. 22
02/06/2017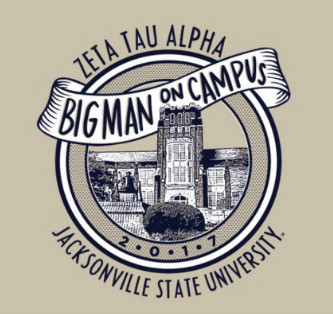 JSU's Zeta Tau Alpha is hosting its 47th annual Big Man On Campus on Wednesday, February 22, 2017 at 7:30 pm. in the Theron Montgomery Building Auditorium. BMOC is a fun and exciting all male talent show that ZTA hosts each year to raise money for its philanthropy - Breast Cancer Education and Awareness. From the contestants to the audience, BMOC is a blast for all involved! The guys will answer an on stage question, perform a special talent, and strut their stuff as they compete for the crown! 
Admission to BMOC is $5, but if you wear pink to the event, you will get in for just $3. Last year, BMOC raised over $12,000 for Breast Cancer Education and Awareness, and this year, ZTA hopes to raise even more for the cause! Everyone is invited to come out and have fun, wear pink, and support a great cause! 
For more information, please contact Abbygail Owen at aowen1@stu.jsu.edu.