Greek Organizations Post Highest GPA in JSU History
01/07/2017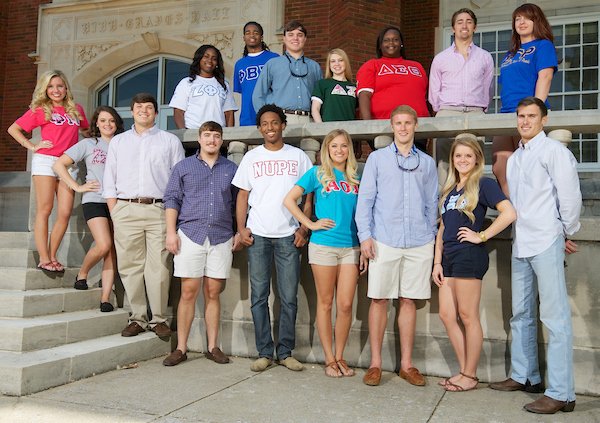 In fall 2016, JSU fraternities and sororities broke academic records.
JSU's fraternity and sorority community broke academic records in the fall 2016 semester. The overall Greek GPA for fall 2016 was 3.10, which is the highest in its history. The Greek GPA was well above the undergraduate average of 2.74 in the same semester. 
Additionally, seven chapters maintained a GPA higher than 3.0:
Zeta Tau Alpha
Phi Mu
Alpha Omicron Pi
Alpha Xi Delta
Delta Zeta
Kappa Alpha Psi
Delta Chi
Each council also increased its average GPA from the previous semester. The Panhellenic average increased from a 3.23 to a 3.28, the IFC average increased from a 2.84 to a 2.88, and the NPHC average increased from a 2.69 to a 2.74.
"We are proud of our academic achievements and will continue to strive for academic excellence," said Joshua Robinson, JSU's new assistant director of Student Life.
Learn more about JSU Greek Life here.