Faculty Spotlight: Shonda Lawrence
01/30/2017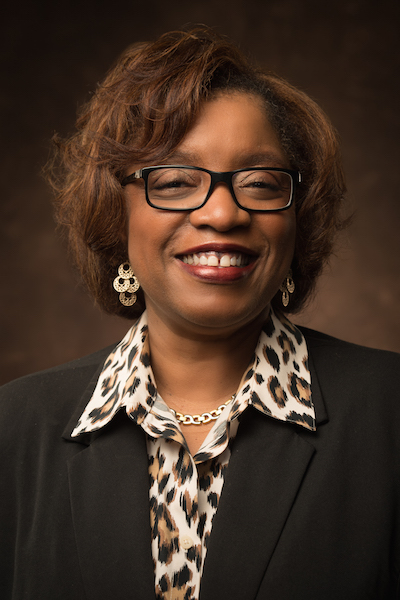 Shonda Lawrence, associate professor in the Bachelor of Science in Social Work program, came to JSU in August of 2016.
She began her studies at Western Illinois University, where she earned her Bachelor of Science in law enforcement administration. She went on to earn a Master of Science in corrections/criminal justice from Chicago State University and a Master of Social Work from the University of Illinois at Chicago in the Jane Addams College of Social Work, where she also earned her Doctor of Philosophy.
Lawrence's research interest focuses upon the impact of parental incarceration on children and families, child welfare, children and families involved in both child welfare and corrections systems, and African American fatherhood involvement.
She explains that she became interested in this specific area as an undergraduate student at Western Illinois University when she met a young lady and another brother and sister whose mothers were incarcerated. "I was fascinated by the fact that they had defied the odds and wanted to know how they succeeded even though statistics said they were more likely to be involved in criminal activities because of their mothers' criminality," stated Lawrence. 
For anyone taking or planning to take a class with Lawrence, she stated, "The advice I would give to students about being successful in college and particularly in my class is to read, study, be diligent, and go to class."
Since coming to JSU, Lawrence notes that JSU's "collegiality" is one aspect that sets it apart from other universities.
JSU is excited to have Lawrence on board!