Retiree Presents Research to World's Top Golf Leaders
12/08/2016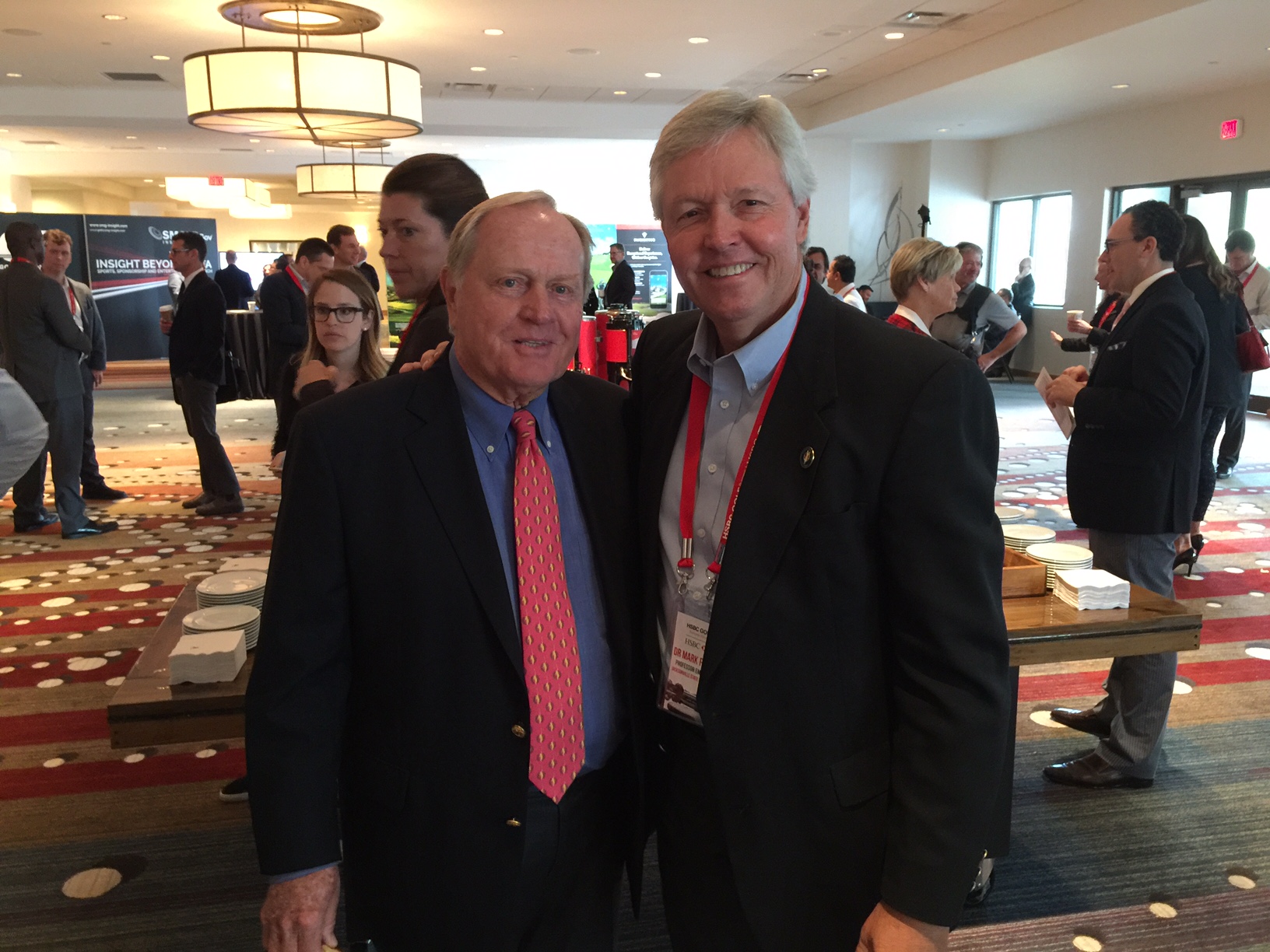 JSU's Mark Fagan (right) with golf legend Jack Nicklaus
When the world's top golf leaders gathered in Florida for the 13th annual HSBC Golf Business Forum on Nov. 28-Dec. 1, among the presenters was JSU's own Mark Fagan.
Fagan, author of "The Robert Trent Jones Golf Trail: Its History and Economic Impact," gave a presentation on how David Bronner, CEO of the Retirement Systems of Alabama, financed the construction of the RTJ Golf Trail in a speech titled, "A Public-Private Partnership to Develop a Golf Destination: The Story of Building the Robert Trent Jones Golf Trail. 
"The session was designed for the international attendees and showed how economically targeted investments by public pension funds can be used to develop golf destinations as economic development enhancements by increasing real estate development and tourism spending," Fagan said. "Representatives from countries looking to develop golf facilities were shown the history and economic impact of the RTJ Golf Trail as a public-private development model."
Presenters and special guests at the forum included executives of the PGA, LPGA, European and Asian tours, National Golf Foundation, USGA, International Golf Federation, World Golf Foundation, R&A, PGA of America, the Arnold Palmer Design Group, Dye Design, The Golf Channel, The Global Golf Post, Golf Inc. and Golfing World.
Fagan retired from JSU in 2012 after 31 years of service but continues his research as a Department Head Emeritus. He earned a BA in psychology with a minor in economics from JSU in 1974 and a doctorate in social policy, planning and administration with a minor in human resources management from the University of Alabama in 1981.
Read the handout from Fagan's presentation at the HSBC forum here.