University to Renovate Sparkman and Daugette Halls
11/19/2016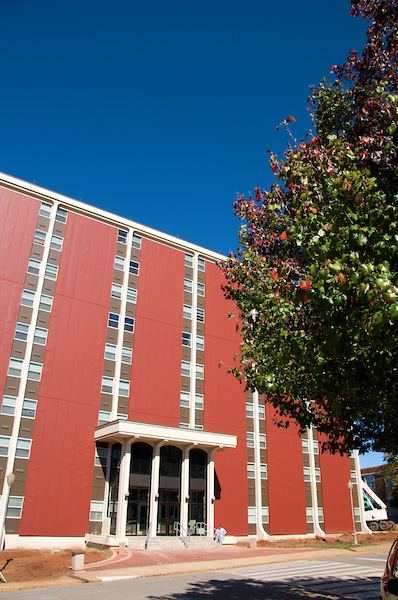 Built in 1970, Sparkman Hall is to be renovated and reopened by Fall 2017.
The JSU Board of Trustees called a special meeting on Nov. 19 to discuss a few items of business that couldn't wait until its general meeting in January.
Chairman Ronnie Smith, Greg Brown, Thomas Dedrick, Sen. Vivian Davis Figures, Tony Ingram, Randy Jones, Gale Saxon Main, Randy Owen, and new trustee Rusty Fuller were in attendance to discuss the following items of business:
Authorizing President John Beehler to enter into negotiations with the City of Anniston to convey the university property located at McClellan known as Buildings 3130-A, 3130-B and 3191 to the city. The city would assume the obligation to raze the unoccupied structures to make way for parking lots to support its adjacent sports field complex.
Approving a $10 million non-bank qualified tax-exempt term loan to renovate Sparkman and Daugette Halls to add much-needed student housing resulting from an increase in student enrollment. The revenue gained from housing fees paid by occupants will service the renovation debt.
The board unanimously approved both proposals. Renovations to Sparkman and Daugette Halls will begin as soon as possible, with plans of reopening the student residence halls in Fall 2017.
The board will gather next on Jan. 23 for its quarterly meeting.