Lisa M. Williams Named Associate Vice Provost
11/10/2016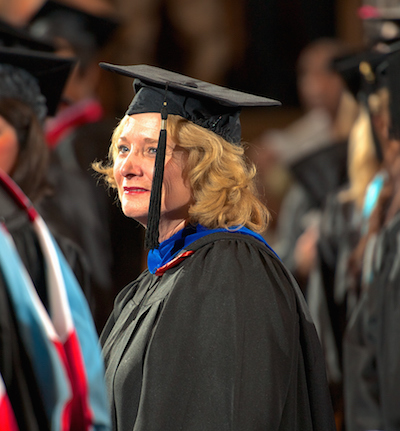 Lisa M. Williams, formerly Associate Dean for the College of Arts and Humanities, has been named Associate Vice Provost. Ms. Williams, who initially began work at JSU as an Instructor of English, first gained administrative experience as Director of the Jacksonville State University Writing Project. After service as Acting Department Head for English, she was selected as Associate Dean of the College of Arts and Sciences, a position she held from 2000 until JSU's recent academic reorganization, after which she served as Associate Dean of the School of Arts and Humanities.
In this newly created position, Ms. Williams will assist in the University's transition from colleges to schools, and will work with the Provost and Vice-Provost in the areas of curriculum, regional accreditation (SACSCOC), reports, Alabama Commission on Higher Education (ACHE), grants and contracts, academic projects, and global educational initiatives.
Her interest in international education has grown since assisting with the founding of Jacksonville State's English Language Institute in 2004, and she has made several trips to China to develop relationships for Jacksonville State University with Chinese Universities in Shanghai, Hangzhou, Beijing, and Taizhou, leading to the creation of dual degrees in English and Computer Science, as well as student and faculty exchange programs.
Ms. Williams holds a Bachelor of Science in English Education and a Master of Arts in English from Auburn University.