Celebrating International Education Week
11/03/2016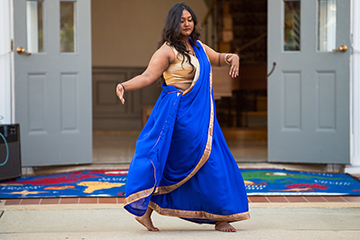 Jacksonville Mayor Johnny L. Smith has declared Nov. 14-18 as International Education Week, encouraging all citizens to recognize the importance of international education in our community. Now celebrating its 70th anniversary, JSU's International House and Programs is hosting International Education Week. Events include:
International Open House  
Nov. 14
3-5 p.m.
International House
Study Abroad Presentation
Nov. 15
10 a.m. - Student Session 
2 p.m. - Faculty Session
International House
Faculty & Advisor Session
Nov. 16
3-5 p.m.
International House
Thanksgiving Dinner
Nov. 17
4-6 p.m.
Houston Cole Library, 11th floor
Admission is a non-perishable food item for a canned food drive. 
International Music Social 
Nov. 17
8-11 p.m.
International House
Coffee Hours
Nov. 18
2-4 p.m.
International House
The JSU International Program got its start in 1946 in the wake of World War II and the hatred and brutality of that conflict. The founders of the program, Dr. and Mrs. James H. Jones, sought to create a place where people from different countries and cultures could get to know each other, for the Joneses believed that knowledge and love are the best path to a world without war. 
What began as an exchange program between Alabama and Paris has evolved into a comprehensive program currently hosting students from 18 different countries. British businessman Jeffrey Smyth lived in the house in 1958-59 and met his Japanese wife, Tomiko, there. 
"For Tomiko and me, living in an international student community prepared us for the rest of our lives," Smyth said. "We live easily and comfortably in the world's most multicultural large city, Toronto, where almost half the residents, including us, were not born in Canada." 
Learn more about the program here.