Students Invited to Meet Mentors at Chamber EXPO on Oct. 18
10/11/2016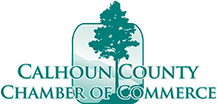 When it comes to getting ahead in business, it's not just what you know but who you know that counts. The Calhoun County Chamber of Commerce is offering JSU students a chance to acquire both knowledge and contacts at Meet the Mentors on Oct. 18, 2-4 p.m., at the Anniston City Meeting Center. Students must RSVP by calling 256-237-3536.
Held in coordination with the 32nd Business to Business EXPO, Meet the Mentors offers students the opportunity to advance their budding careers by meeting area leaders and engaging with regional businesses. 
The first hour of the event consists of roundtable discussions, divided into career fields: Agriculture, Automotive & Manufacturing, Communications, Construction, Energy & Utilities, Engineering, Hospitality, Healthcare, Public Safety, and Transportation. Students are encouraged to bring their resumes to share with roundtable discussion leaders and exhibitors.
The second hour will be a time for students to explore the EXPO and connect with area business professionals. With various chamber members in attendance, doors of opportunity could be opened for those who attend. Last year, 25 percent of those who attended received a job or internship offer that week. Come make connections that will aid you in clinching this semester's internship or tomorrow's dream job!
For more information, call Emily Duncan at the chamber at 256-237-3536.