Dr. John Witte, Jr. to Deliver Religious Liberties Lecture on October 20
10/12/2016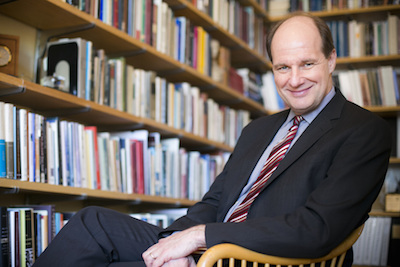 The JSU Department of Political Science and Public Administration will host a special guest lecture on Thursday, October 20 at 4:30 p.m. on the 11th floor of the Houston Cole Library. All JSU faculty, staff and students are invited along with JSU alumni, local media and friends and family of individuals associated with the JSU community. 

The subject area of the special event is, "Religious Liberties in Changing Times." The special speaker is Professor John Witte, Jr., the director of Emory University's Center for the Study of Law and Religion. Dr. Witte is a globally distinguished expert in the area of law and religion. Professor Witte's lecture is entitled, "Separation of Church and State in America: Facts, Fictions and Future Challenges."
John Witte, Jr., JD (Harvard), is Robert W. Woodruff Professor of Law, McDonald Distinguished Professor, and Director of the Center for the Study of Law and Religion at Emory University. A specialist in legal history, marriage law, and religious liberty, he has published 230 articles, 15 journal symposia, and 28 books.
His writings have appeared in 15 languages, and he has delivered more than 350 public lectures throughout North America, Europe, Japan, Israel, Hong Kong, South Korea, Australia, and South Africa.  With major funding from the Pew, Ford, Lilly, Luce, and McDonald foundations, he has directed 12 major international projects on democracy, human rights and religious liberty, and on marriage, family and children. These projects have collectively yielded more than 160 new volumes and 250 public forums around the world.  He edits "Emory University Studies in Law and Religion" (Eerdmans) and "Cambridge Law and Christianity Series" (Cambridge University Press).  He has been selected twelve times by the Emory law students as the Most Outstanding Professor and has won dozens of other awards and prizes for his teaching and research.  
Witte is married to Eliza Ellison, a theologian and mediator. They have two daughters and three grandchildren.

The special event is made possible by support from the Acton Institute in Grand Rapids, Michigan. This is the second major event this calendar year hosted by the political science department with funding support from Acton. A spring semester event on March 29 featured three cabinet secretaries from Governor Bentley's administration. 

For more information about the event, please contact the event planner and coordinator, Professor Tim Barnett at tbarnett@jsu.edu or ext. 5653. Barnett teaches a broad set of American government offerings including the relevant course, "Religion, Politics and Policy."